EMCC RANKED AGAIN AMONG TOP 10 COLLEGES IN NATION
News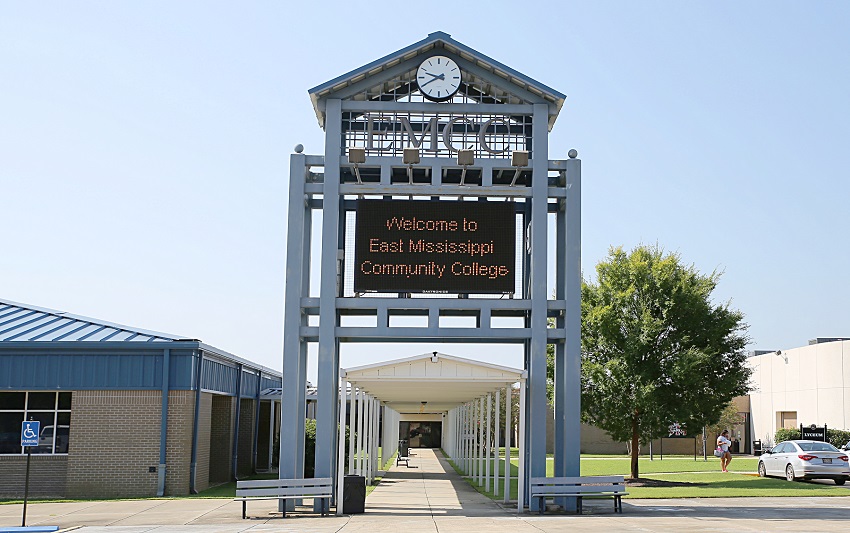 August 13, 2019
SmartAsset has named East Mississippi Community College among the Top 10 colleges in the nation for the fourth year in a row.
EMCC placed No. 8 on the annual report titled "The Best Community Colleges in America — 2019 Edition." Last year, EMCC was ranked No. 5 on the list and earned the No. 3 spot in 2017 and No. 8 in 2016.
During each of those years, EMCC was the only college in Mississippi to make the Top-10 list.
"East Mississippi Community College is committed to providing our students an education that is second to none while keeping our tuition rates down," EMCC President Dr. Scott Alsobrooks said. "The fact that we have made SmartAsset's Top 10 list for four years running is testament to the fact that the hard work by our administrators, faculty and staff has paid off."
SmartAsset compiled the rankings after analyzing 796 two-year educational institutions nationwide and comparing the schools' graduation and transfer rates, student-to-faculty ratios and cost of tuition and fees, SmartAsset Vice President of Financial Education AJ Smith stated in an email.
The data was mined from the National Center for Education Statistics' Integrated Postsecondary Education Data System for the 2017-18 school year, which is the latest year for which the information is available, according to Smith.
"With approximately 82 percent of students graduating or transferring to four-year institutions in the 2017-2018 school year, EMCC has the second-highest graduation and transfer rate in this year's study," Smith wrote in an email.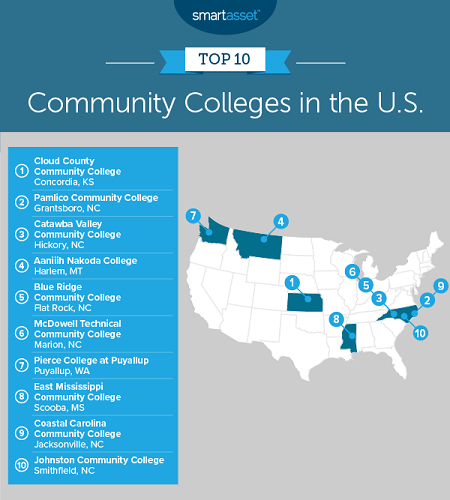 According to the report, EMCC's tuition and fees of $3,240 for in-state students to complete two semesters of coursework is "about $1,000 lower than the average tuition of almost $4,300 across all 796 colleges in the study."
Community colleges in general have managed to keep tuition increases down compared to other institutions of higher learning over the past decade.
According to CollegeBoard.org, between the 2008-09 and 2018-19 school years, average published tuition and fees rose by $930 at public two-year colleges, by $2,670 at public four-year higher education institutions and by $7,390 at private nonprofit four-year colleges and universities.
The average tuition and fees in 2018-19 for a public four-year university is $10,230 and $35,830 at a private nonprofit four-year university, CollegeBoard.org reports.
More than 44 million borrowers in the U.S. collectively carry more than $1.5 trillion in student loan debt, according to an article in Forbes titled "Student Loan Debt Statistics in 2019: A $1.5 Trillion Crisis."
Student loan debt now exceeds the U.S. consumer debt for both credit cards and automobile loans, the article states.
"Students at EMCC can take their first two years of college or earn a career technical certificate or associate's degree that leads to well-paying jobs without falling into the student loan debt trap," Alsobrooks said. "Our students can be assured they will not only get the best bang for their buck but that they will graduate from a quality institution dedicated to preparing them for the next phase of their lives."
Read the SmartAsset report here: http://bit.ly/2yIY0Ej