EMCC TRADITION: SKULL AND CROSSBONES
News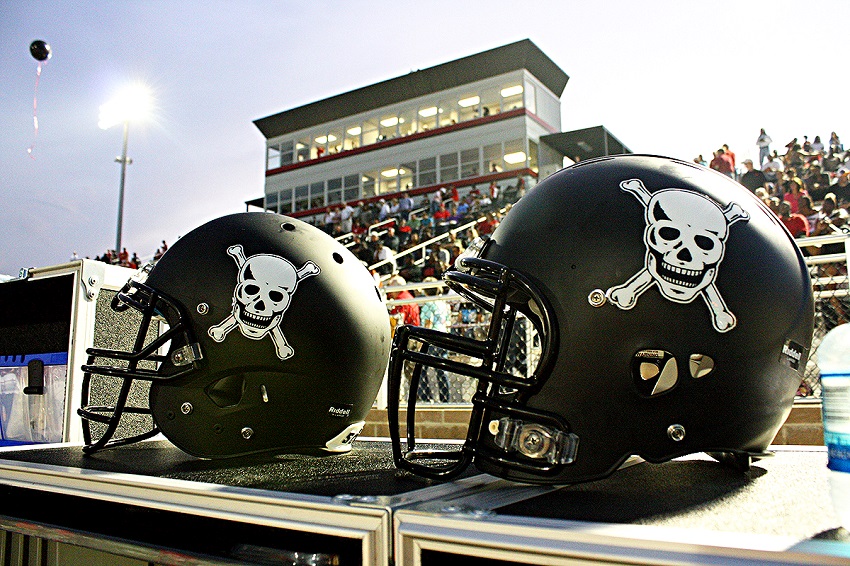 July 3, 2019
The skull and crossbones and stars featured on the East Mississippi Community College football team's uniforms and helmets hark back to the time when the college's legendary coach, Robert Victor "Bull" Sullivan, ruled the gridiron.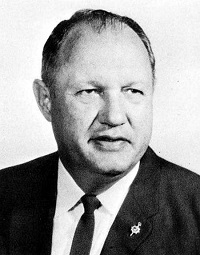 A U.S. Marine who served during World War II, Sullivan was the sole survivor of a fierce battle in Okinawa in which he lost five of his wartime buddies.
Sullivan ordered jerseys emblazoned with five stars as a way to pay tribute to those he served with who died during that battle. The jerseys are still in use today. When Sullivan died in 1970, a sixth star was added to the front left shoulder of the jerseys in his honor.
The skull and crossbones on the football team's helmets is also attributed to Sullivan, who believed the hard, modern helmets in use today caused as many injuries as they prevented.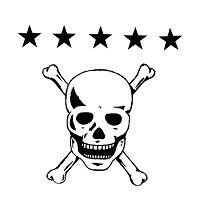 As a result, EMCC's football players were among the last in the country to stop using leather helmets. Sullivan had his wife, Virginia, paint a skull and crossbones across the front of the leather helmets as a way to intimidate opponents. The skull and crossbones was eventually retired but was brought back in 2011.
The skull and crossbones in use today was drawn by the football team's former offensive coordinator, Marcus Wood, who now serves as the executive director of College Advancement. The letters "MPW" are incorporated into the jawbone of the skull in honor of Wood's three sons, Marc, Parker and Will.