EMCC CLAIMS 4TH CONSECUTIVE NATIONAL CHAMPIONSHIP TITLE AT SKILLSUSA
News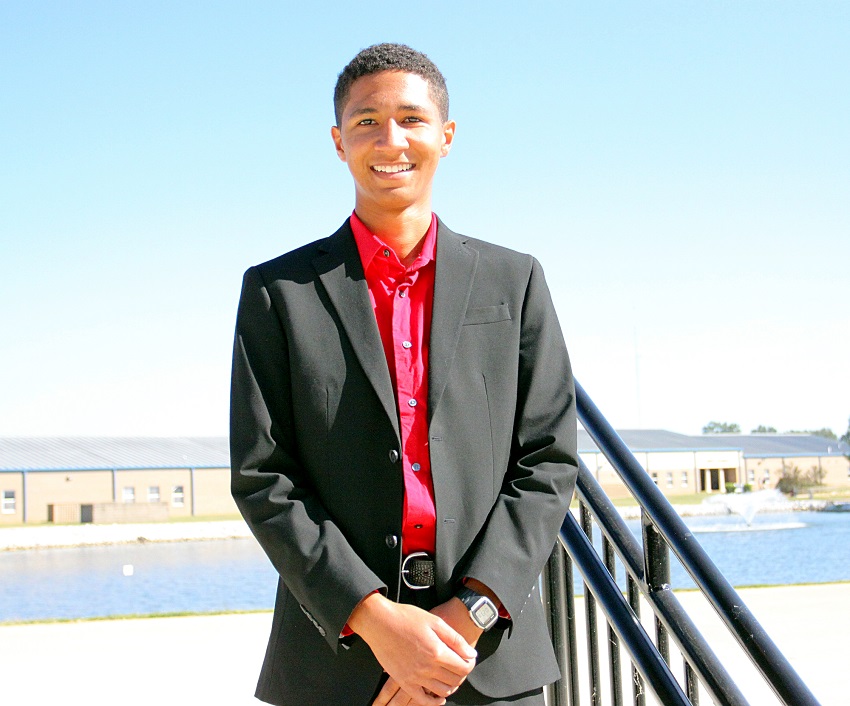 July 1, 2019
One East Mississippi Community College student earned a national championship title and another took third place in the National SkillsUSA Championships in Louisville, Ky.
Both students represented EMCC's Automotive/Diesel Technology program during the 55th Annual National Leadership and Skills Conference that took place June 24-28.
Kyle Bluitt of Columbus earned a gold medal in the Job Skills Demonstration (Oil Change) category, and Fallon Traweek of West Point earned a bronze medal in the Job Skills Demonstration (Open) category.
During the annual competition, more than 6,000 career and technical education students from colleges and universities across the country compete hands-on in 100 different trade, technical and leadership fields.
Only state champions advance to the national championships. Nine EMCC students earned state championship titles during the Mississippi SkillsUSA Championships held last April in Jackson and qualified to compete in the nationals. Students from the Automotive/Diesel Technology program on the college's Golden Triangle campus and from the Welding Technology programs on both the Golden Triangle and Scooba campuses competed in the nationals.
"The fact that our students qualified to compete in the nationals is very impressive," EMCC Welding Technology instructor Cliff Sanders said. "I am proud of them."
This was Bluitt's third year competing in the Job Skills Demonstration (Oil Change) category. He earned second place in the category last year and first place in 2017. Bluitt, an EMCC graduate, qualified to compete since he was a student during the state championships.
This is the fourth year in a row that an EMCC student representing the Automotive Technology/Diesel program earned a national championship title at the competition. EMCC Automotive/Diesel Department Head Dale Henry said the competition was "very, very tough" this year.
"Our students put in a lot of effort and worked really hard," Henry said.
Traweek, who is enrolled in EMCC's Automotive/Diesel Technology Program, beat out competitors in the Job Skills Demonstration (Open) category at the state championships to advance to nationals. She demonstrated front brake pad replacement and competed against students enrolled in a variety of career technical programs who demonstrated skills in their respective fields of study.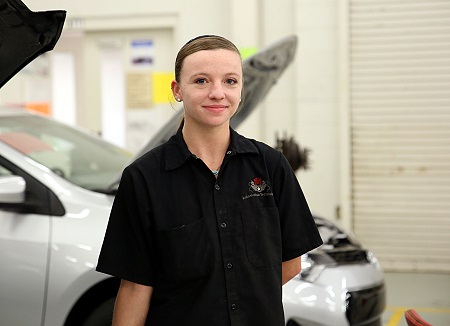 Traweek said after the state championships that she really wasn't nervous going into the competition and was optimistic about the national championships.
"I feel like I have a pretty good chance of winning a medal at nationals," Traweek said at the time. "I think our instructors have done a great job preparing us for the competition."
Judges, who are experts in their respective fields, score the competitors based on their performance. It is not uncommon at the state championships for competitors' scores to be separated by up to 50 points, EMCC Diesel Mechanics instructor Michael Ricks said.
"At nationals you may be talking a half point difference," Ricks said.
Sanders agreed.
"Five points can mean the difference between first place winners and fifth place winners," Sanders said. "It was a really tight contest."
Other EMCC students who earned state championship titles and qualified to compete at the nationals are: Cody Allen of Louisville; Dylan Copeland of Nanih Waiya; Isiah Woods of Louisville; Cameron Hitt of Eupora; Bryson Jenkins of DeKalb; Levi Linton of Webster County; and Wyatt Miles of Meridian.