EMCC'S STEPS TO SUCCESS PROGRAM AWARDED FOURTH GRANT
News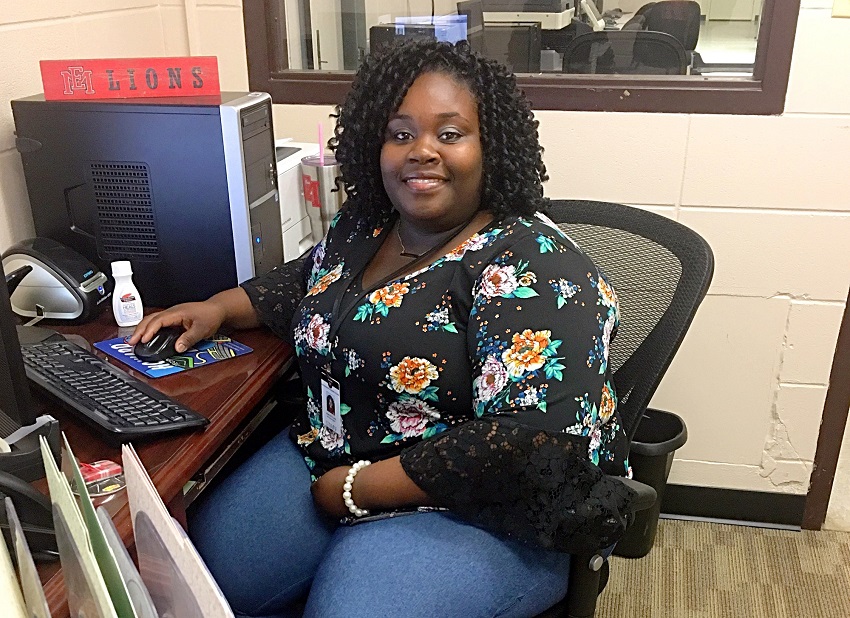 February 6, 2018
The Southern Mississippi Planning and Development District has awarded the Steps to Success (S2S) program on East Mississippi Community College's Scooba campus a $277,268 grant to provide Kemper County youths training and paid work internships.
This is the fourth consecutive grant awarded to EMCC by the development district for the Kemper County Steps to Success Youth Grant. An initial grant of about $130,000 was awarded in 2016 and two subsequent grants of roughly $265,000 each followed in 2017 and in 2018.
Kemper County residents ages 16-24 who are not enrolled in school are eligible to apply for the S2S program, which offers training in areas such as work ethics, leadership and financial literacy. S2S participants must complete a career readiness certification, or WorkKeys, in which they are educated on topics such as communication, attitude and organization. Those enrolled in the program also work 320 hours during a paid internship that pays $8 an hour.
"The internships are eight weeks long, which is long enough for them to gain valuable experience and develop good work skills," EMCC Workforce Services Coordinator Susan Morgan said. "It also helps them build a resume, which is especially important for those who recently graduated from high school."
Kemper County has been supportive of the program and many of the internships are at county government offices or with the Kemper County School District, Morgan said.
Steps to Success was first implemented as a pilot program in 2016 and initially offered short-term workforce training in areas such as Certified Nursing Assistant, Manufacturing Skills Basic Certification and Construction Skills or Welding.
Students accepted into the S2S program still have access to those programs but also have the option of pursuing other workforce services, career technical or academic training programs at EMCC. Some go directly to work after completing the S2S program.
Students are monitored for 12 months after completing the S2S program and are deemed a success if they are employed or are continuing their education in another program.
"The program has been very successful and we have had very few dropouts," Morgan said.
Enrollees come from all walks of life. Those who did not graduate from high school are steered to the Adult Basic Education department to enroll in classes there. Some S2S participants are recent EMCC grads lacking work experience and a couple of enrollees had already earned their bachelor's degrees.
Arianna Love, 21, enrolled in the S2S program in May of 2017. The 2015 graduate of Kemper County High School now works as a clerical support employee for EMCC's S2S program.
Love graduated from EMCC's Certified Nursing Assistant program in December of 2015 but decided she wanted to do something else with her life. She enrolled in the S2S program and worked for the Kemper County Chancery Clerk Office during her internship.
After finishing the program, Love worked as a substitute teacher with the Kemper County School District, which requires prospective hires earn their WorkKeys certification, which she had done through the S2S program.
In April 2018, she was hired to fill a clerical support position for the S2S program, which she credits with helping her find direction in her life.
"I gained valuable work experience, organizational skills and career clarity," Love said. "I learned how to be professional by working with professionals."
Qualified Kemper County residents can apply at any time to enroll in the S2S program. For more information, call Morgan at 662.476.5104 or Love at 662.476.5039. Morgan can also be reached by email at smorgan@eastms.edu.