EMCC QUIZ BOWL TEAM WINS SECTIONAL, QUALIFIES FOR NATIONALS
News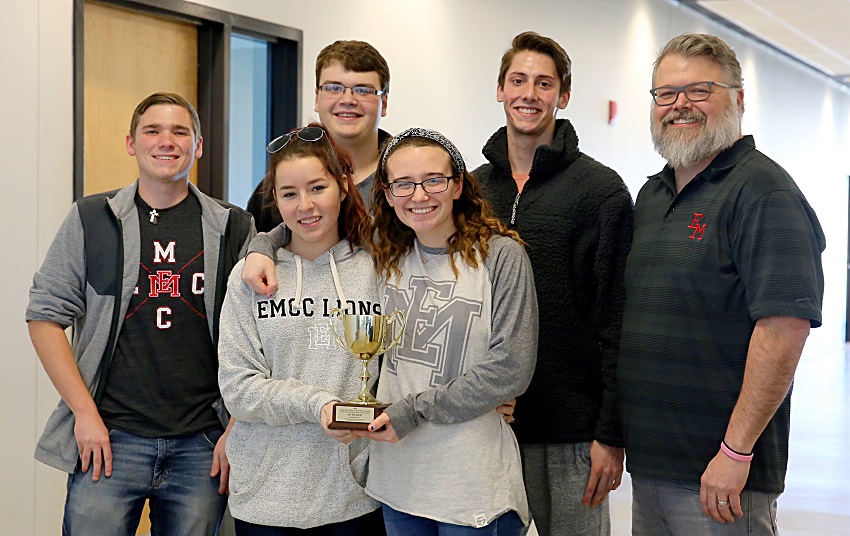 February 1, 2019
East Mississippi Community College's quiz bowl team is among seven teams nationwide to earn first place finishes during the 2019 Community College Sectional Championship Quiz Bowl Tournaments that took place Jan. 25-26 at locations across the country.
The event is sponsored each year by National Academic Quiz Tournaments, LLC.
EMCC and the other first place winners qualified to compete in the 2019 Community College Championship Tournament that will take place at Valencia College in Orlando, Florida, on March 1–2.
EMCC hosted the NAQT Mississippi Community College Sectional Jan. 25 in the student union on the Golden Triangle campus. EMCC's quiz bowl team took top honors in the tournament that included teams from Northeast Mississippi Community College in Booneville; Lamar State College in Orange, Texas; and Bevill State Community College's campus in Fayette County, Ala.
"I am really proud of our students," said EMCC Honors Program Director Scott Baine, who is the college's quiz bowl coach. "To qualify for the nationals is a really high honor."
Members of EMCC's quiz bowl team, which is ranked 29th in the nation, are Jaden Bennett of New Hope, Hayley McCann of Starkville, and Caledonia residents Belle Ferrebee, Justin Labonte and Cameron Wilcox.
"We have competed against these teams before and they are really good so we are excited about this win," Labonte said.
Quiz bowl questions included categories in Literature, Science, Fine Arts, History, Geography, Mythology, Sports, Pop Culture, Social Science, Theology, Philosophy, Current Events, and Miscellaneous. EMCC's quiz bowl team only lost one round in their nine rounds of play.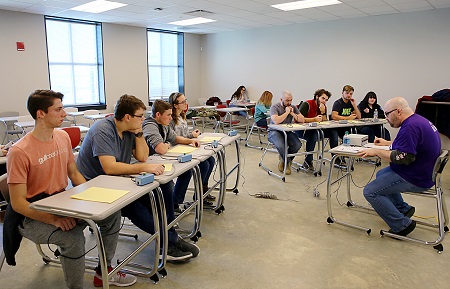 Lamar State College earned second place in the tournament, with Bevill State Community College coming in third.
NAQT Community College Sectionals were also held at Bevill State Community College's Jasper, Ala., campus, Stanford University in California, Cloud County Community College in Concordia, Kan., Jefferson Community & Technical College in Louisville, Ky., Chipola College in Marianna, Fla., and State College of Florida, Manatee-Sarasota, in Bradenton, Fla.
Typically, about 24 community college teams compete each year in the national championships. The first-place winners in the sectionals automatically qualify, while the remaining teams are chosen based on their rankings.
"Going to the nationals would be great," McCann said. "For one thing, it is going up against teams that would definitely challenge us because everyone has worked so hard to get there. Everyone is going to be gunning for the win. It is going to be really fun."
The top four teams from the 2019 Community College Championship Tournament will qualify to compete for the overall Division II collegiate championship at 2019 Intercollegiate Championship Tournament, on April 5, 2019 in Rosemont, Ill, which is a competition that includes quiz bowl teams from both colleges and universities across the country.