EMCC PINE GROVE ARTS FESTIVAL SCHEDULE OF EVENTS
News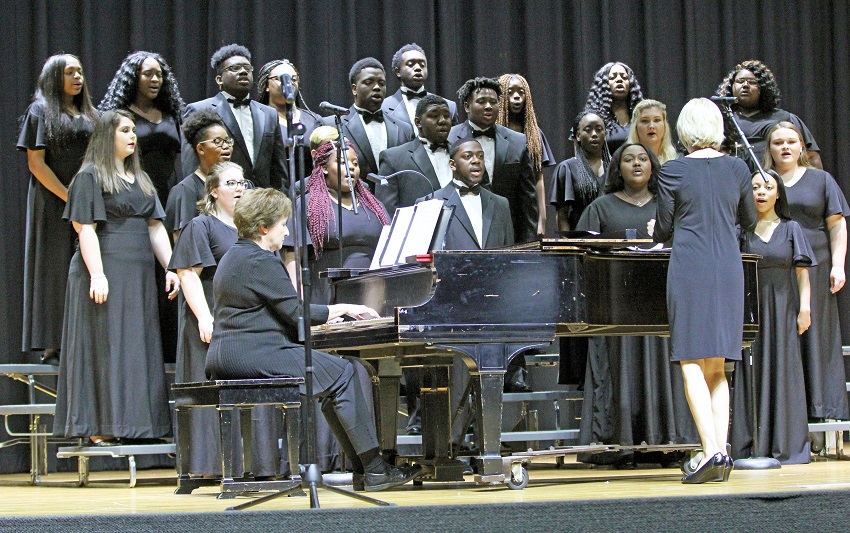 March 29, 2019
The annual Pine Grove Arts Festival on East Mississippi Community College's Scooba campus returns April 9-12. Festival events on the Golden Triangle campus will take place April 11.
Activities are planned throughout the week to celebrate the visual, musical and performing arts.
"This is a popular event for both our students and members of the community," EMCC art instructor and Scooba campus Pine Grove Arts Festival chairwoman Lisa Spinks said. "We hope everyone comes out to celebrate the arts with us."
Scooba campus events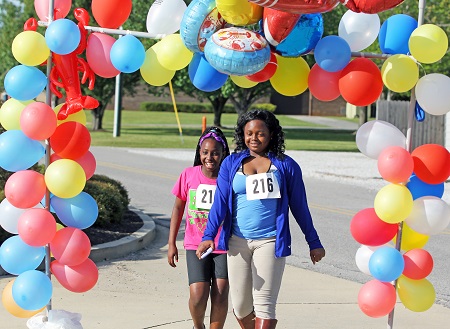 April 9
The festival kicks off at 4:30 p.m. April 9 outside the entrance to Sullivan-Windham Field with the Crawfish Crawl, a one-mile fun run and walk. Registration for the run/walk begins at 4 p.m. Prizes will be awarded to the first, second and third place winners.
A student art juried competition, exhibit and reception will take place from 2:30 p.m. to 4 p.m. Tuesday in Aust Hall and will feature art mediums that include drawings, paintings, sculptures, ceramics and design. Meridian Museum of Art Executive Director Kate Cherry will critique the art for the juried art competition.
Also on April 9, the Music Theatre Department will present two showings of "At the Bandstand" at 11 a.m. and again at 7 p.m. in the Stennis Hall Auditorium. The public is invited to attend either show but school officials are encouraged to bring students for the early show, EMCC Scooba Choir Director Dr. Lorrie Stringer said.
"At the Bandstand" is a 45-minute musical set in the 1950s that depicts a dancing show, similar to Dick Clark's "American Bandstand." The musical will features popular songs from that era, including "Splish Splash," "Sh-Boom," and "Great Balls of Fire," to name a few.
April 10
The EMCC Jazz Ensemble will perform at noon on April 10 in the F.R. Young Student Union. The jazz concert, which will include a vocalist and an alto saxophone soloist, is expected to last about 45 minutes.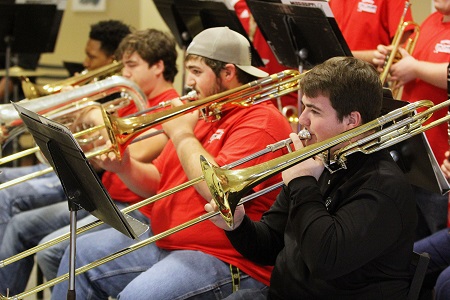 "We will have selections from Duke Ellington all the way up to Bruno Mars," EMCC Assistant Director of Bands Ron Gann said.
Activities will move outside the student union at 1 p.m. for a 20-minute performance by the EMCC Color Guard and Eastern Belles Dance Team.
The day's activities will wrap up with a Movie Night, which will feature an outdoor showing of "Creed II" adjacent to the student union. The movie begins at 8 p.m. and is expect to end a little after 10 p.m. Attendees are encouraged to bring a blanket or lawn chair to sit on.
April 12
Events on the Scooba campus wrap up with the EMCC Choral and Solo/Ensemble Festival, which runs from 9:45 a.m. to 5 p.m. in the Stennis Hall Auditorium. Choirs, ensembles, and soloists from Starkville High School, Lamar School, Russell Christian Academy, Northeast Lauderdale High School, and West Point High School will perform.
Independent instructors Caleb Landrum, Martha Blackwell, and Janet Strickland will also attend. Adjudicated performances will take place between 9:45 a.m. and 5 p.m. that day. While some student solo performances will take place in private, ensemble and choral performances will be open to the public from 9:45 a.m. to 11:15 a.m. and from 1:15 p.m. to 2 p.m. The day will end with a voice masterclass that begins at 4:10 p.m. and is open to the public. Dr. Kristen Gunn of Meridian will serve as the adjudicator for the event.
Golden Triangle campus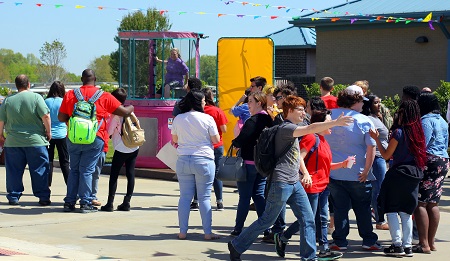 EMCC's Pine Grove Arts Festival for students on the Golden Triangle campus takes place April 11 outside the student union, with an opening ceremony at 10:30 a.m.
Activities include games sponsored by various student organizations, performances by the Golden Triangle Concert Choir and a fishing rodeo from noon to 12:30 p.m. Student art will be on display in the art gallery located on the second floor of the student union and lunch will be provided.
The event is expected to wrap up at about 2:30 p.m.