EMCC IST DEPARTMENT OFFERING COMPUTER REPAIRS TO PUBLIC
News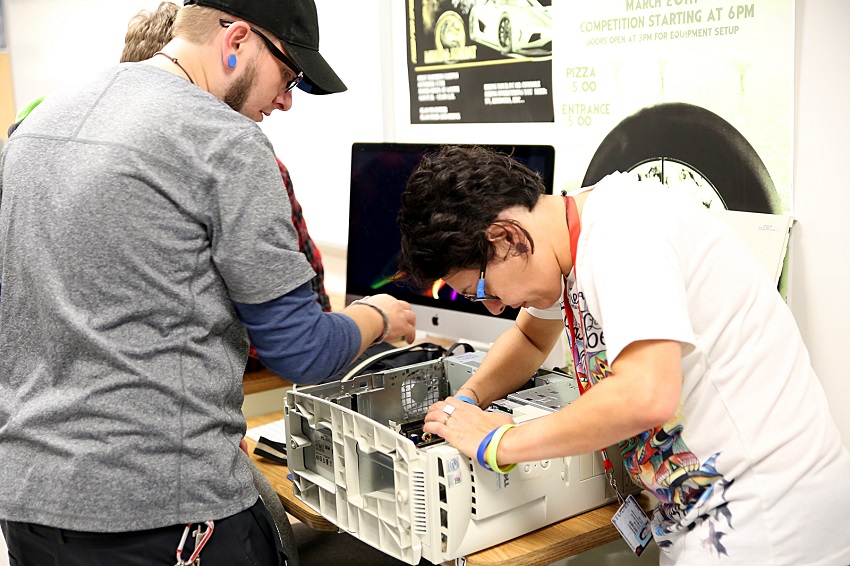 August 30, 2019
East Mississippi Community College's Information Systems Technology department on the Golden Triangle campus is now offering personal computer and laptop repairs to the public at a nominal cost.
EMCC students enrolled in the IT Foundations class will perform the repairs under supervision of instructors.
"This will give our students an opportunity to learn on different computers," EMCC IST Director Brandon Sesser said. "Every laptop and every desktop has nuances that make them different. I don't have enough computers to expose students to all the different computer brands. Having the public bring in computers with different configurations helps our students learn and people will be able to have work done on their computers for a really great price."
There is a $5 cost to diagnose computer problems and a $25 charge to perform the repairs. Computer owners will have to purchase parts needed for the work.
"If somebody needs a hard drive, for example, we will email them a link where they can purchase it online," Sesser said. "Once the part comes in they can bring it to us and we will install it and set up the operating system.
"If the computer is in such bad shape that they would be better off buying a new one, we will provide them with that information as well."
Students taking the IT Foundations class come from a cross section of programs, including Computer Networking, Computer Programming, Cybersecurity, and Database Administration.
Sesser said the intention isn't to compete with area computer repair shops, where many EMCC students in computer-related programs serve internships.
"We are sending our students out to those companies so they are glad they are getting that hands-on experience before they go in for the internships," Sesser said.
Computers can be dropped off weekdays from 8 a.m. to 3 p.m. with instructors in any of the following classrooms in the Douglas Building: 149, 151, 152, 155, 156 or 157. For more information, email Sesser at bsesser@eastms.edu.