EMCC HOSTS 'MIBEST' INFORMATION SESSION
News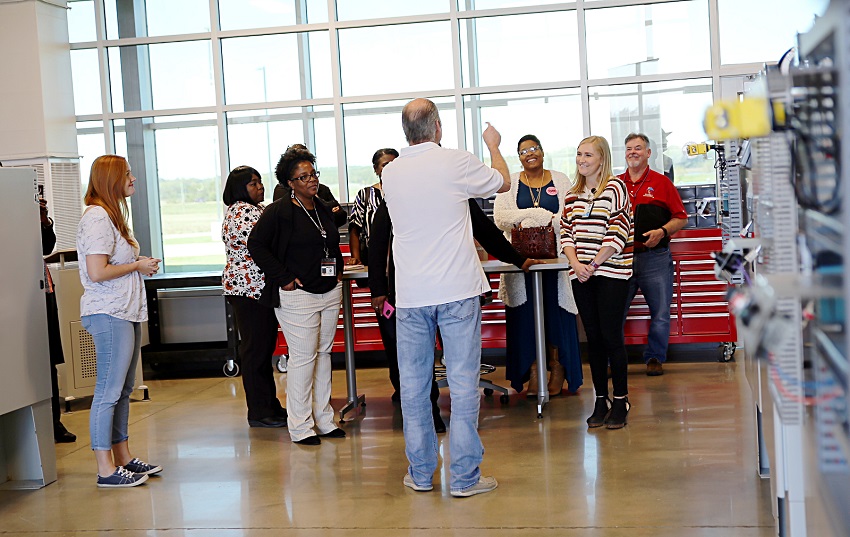 October 22, 2019
Employees with East Mississippi Community College's Mississippi Integrated Basic Education and Skills Training, or MIBEST, program hosted an information session for various agencies Tuesday, Oct. 22, at the college's Communiversity.
The event coincides with MIBEST Week, which runs statewide Oct. 21-25 and is intended to raise awareness about the MIBEST Program, which is offered at community colleges statewide. MIBEST is intended to provide low-skilled workers with the training needed to transition into careers with family-sustaining wages.
Attendees of the MIBEST information session included representatives from the Mississippi Department of Human Services, Families First for Mississippi, Vocational Rehabilitation Services and the Mississippi Regional Housing Authority IV. Local clergy and community advocates also attended the event that included lunch and a tour of the Communiversity.
"We basically want to provide them with awareness of the MIBEST program and the services we offer," EMCC MIBEST Student Navigator Jeremy Tate said.
MIBEST is a national model aligned with the federal Workforce Innovation and Opportunity Act and is funded through a $6 million grant the Mississippi Community College Board received from the W.K. Kellogg Foundation.
Students enrolled in the MIBEST program must be residents of Mississippi who are at least 17 years of age and have dropped out of high school or possess low work skills. Among other things, the program under the umbrella of EMCC's Adult Education Launch Pad offers classes needed to prepare students to take the High School Equivalency test.
MIBEST offers the Smart Start Pathway, which includes WorkKeys assessments and basic skills in reading, writing and math, while providing students with employability training in topics such as good work habits and communicating effectively.
Students enrolled in MIBEST can enroll in credit classes at EMCC that lead to a certificate or associate's degree in select programs, or they can opt to enroll in noncredit programs, such as Commercial Truck Driving, Manufacturing Basic Skills, Certified Nursing Assistant, Utility Lineworker and Construction Basic Skills.
Columbus resident Jake Halverson just earned his high school equivalency diploma through the MIBEST program at EMCC, where he is enrolled in Automotive Technology. Halverson said he plans to earn a business degree after completing his studies at EMCC, with an eye to joining his father's automotive business and eventually expanding upon it.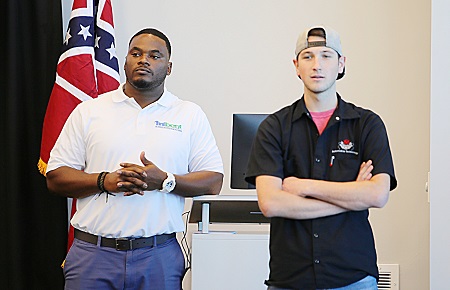 "The MIBEST program allowed me to start college while I was still working on my GED," Halverson said. "Had it not been for MIBEST, I would have had to wait a whole year to earn my high school diploma before beginning my college classes. It is a great program."
The MIBEST program is offered at EMCC's Golden Triangle, Macon, Scooba and West Point campuses. EMCC will soon offer MIBEST at the Greater Columbus Learning Center in Columbus and at the J.L. King Center in Starkville. Students who opt to take noncredit or credit technical courses will need to take those classes at the EMCC campus where they are offered.
For more information about the MIBEST program, call the EMCC Launch Pad at 662.243.1985.