EXPANDED SERVICES AVAILABLE AT EMCC MACON CENTER
News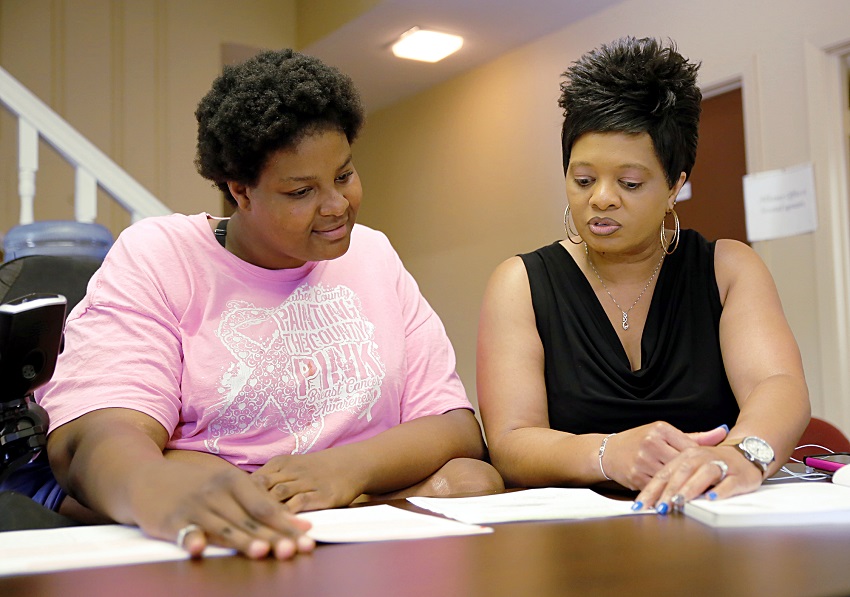 June 26, 2019
East Mississippi Community College has been offering expanded hours and services out of a new location in Macon since Feb. 4.
The EMCC Macon Center is located on the first floor of the Alliance Building at 198 Washington St., adjacent to the single-wide trailer that was used for years to teach EMCC Adult Education classes. Hours of operation are Monday through Thursday from 8 a.m. to 4:30 p.m.
New programs offered include some geared towards helping students garner skills needed to find meaningful employment. The Gateway program, for example, provides paid internships to students at no cost to participating businesses.
"We will be reaching out to Noxubee County businesses who would like to partner with us on the paid internships," EMCC Macon Center Director Amanda Crawford said. "The students are paid $8 an hour for the internships, which are 200 hours long.
"The students benefit because they are learning a trade and since the program is federally funded the employers don't have to pay for the internships and benefit from getting help they need."
The Gateway program is available to students ages 16-24. Students in the program are provided training that leads to certification in a Workforce program, such as, pharmacy technician, manufacturing skills, certified nursing assistant, and truck driving.
They can also sign up for the paid internships, which are designed to provide work experience.
Another program now offered at the Macon Center is Smart Start training, which is required of both Adult Education and Gateway program students. Students are taught employability skills and, upon completion, receive a credential from the state of Mississippi.
"Students are taught time management, communication skills, necessary skills, resume prepping and how to complete a job application," Crawford said. "They also learn best practices for job interviews and how to dress for work once they land a job. The goal is not just to get them a job but to help them keep a job once they get it."
Workforce Innovation and Opportunity Act (WIOA) services are also available at the EMCC Macon Center and include individual training accounts for students, adult and dislocated worker services and computer access for those seeking work.
Adult Education services are also offered and students in that program can apply for a workforce training scholarship through the MI-BEST program. MI-BEST students must be a Mississippi resident who are at least 17 years of age and did not earn a high school diploma.
Macon native Shaleta Odeneal, 22, is enrolled in Adult Education classes at the EMCC Macon Center and hopes to graduate with her high school equivalency diploma next year.
After graduating, she would like to earn her associate's degree from EMCC and transfer to a four-year university to study psychology or culinary arts.
"Being able to take the classes offered through EMCC here in Macon has really helped me a lot," Odeneal said.
Crawford said Noxubee County Jail officials have floated the idea of EMCC providing classes to inmates who would like to earn their high school equivalency diploma, although those discussions are premature at this point. She hopes to partner with stakeholders throughout Noxubee County to ensure the services provided at the EMCC Macon Center are meeting existing needs.
Part of that outreach effort included a June 21 "Opportunity Happens Here Bash" sponsored by the Macon Center. The event was held at the Allen Hunter Walking Trail in Macon and included free food and drinks, and information booths from EMCC and other agencies. More than 350 people showed up for the event.
"The need for additional services is great in Noxubee County and we are committed to serving the community and helping residents attain their educational and employment goals," Crawford said.
For more information about services provided at the EMCC Macon Center, call 662.243.1784 or 662.726.5220, or email Crawford at acrawford@eastms.edu.