EMCC TO OFFER LOW-COST CLASSES FOR LIFELONG LEARNERS
News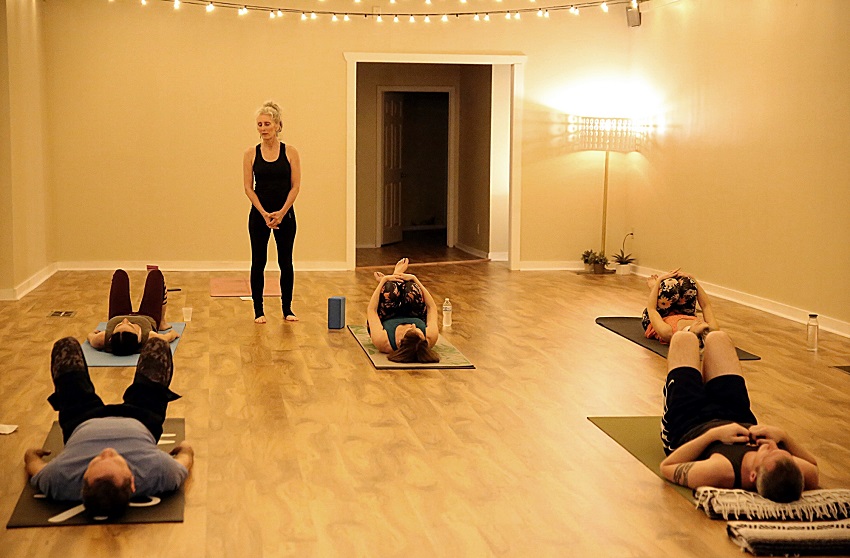 February 18, 2019
Interested in learning how to use your iPhone or finding out what local volunteer opportunities are available? Perhaps you have thought about taking up beekeeping or wine tasting?
East Mississippi Community College is launching a Learning in Our Neighborhood (LION) program that will allow adult residents the opportunity to take noncredit courses on a wide range of topics.
Volunteers who are knowledgeable in their respective fields will teach the classes that will meet once a week for six weeks at various locations throughout Columbus. Classes offered during a condensed summer term in the month of June will last four weeks.
Classes for the inaugural term begin March 18 and run through April 26. The classes will be offered for a nominal $35 fee to cover registration costs, which entitles enrollees to take up to three classes per term. Additional classes cost $10 each.
"We are really looking forward to offering these classes," said EMCC English instructor Marilyn Ford, who is spearheading the program. "This will be a great opportunity for us to serve the residents who reside in the districts we represent. This is really about outreach and giving back to the community."
EMCC humanities instructor Laura Vernon will teach yoga classes that will take place at Bliss Yoga in Columbus.
"I think it is great that they will be able to take the classes at a yoga studio where they already have all of the apparatus those who are at a beginning or intermediate level are going to need," Vernon said. "Also, it is a quiet space already set up for yoga with incense and essential oils."
The program is patterned after the Life Enrichment Program, which was offered by the Mississippi University for Women up until last year. Many of the same volunteer instructors who participated in the program at MUW will now be teaching the LION courses offered through EMCC.
Community members who used to take the classes at MUW, many of whom are retirees, have said they are glad EMCC is now offering a similar program, Ford said.
"We met with some of the instructors and community members and they are really excited that we will be offering the classes," Ford said. "Many of them who attended the classes through MUW together had become good friends. The classes not only gave them a chance to socialize but offered them a variety of things they could learn about."
Registration for the classes is under way. Email learninginourneighborhood@eastms.edu for more information or to sign up for classes. Ford will have a registration table set up at the Lion Hills Center during Sunday brunch from 11 a.m. to 2 p.m. on Feb. 24 and on March 3.
Below is a list of available classes, meeting times, locations and the names of the instructors. (Note: All classes are in Columbus.)
Beginning Beekeeping, Mondays at 4 p.m., MSU Extension-Lowndes County, 485 Tom Rose Road, instructor Reid Nevins
Healthy Homes Solutions, Mondays at 9 a.m., MSU Extension-Lowndes County, 485 Tom Rose Road, instructor Vivian Cade
History of the Sonnet, Mondays at 5:30 p.m., Three Sisters Pie Shop, 422 Main Street, instructor CT Salazar
iPhone Pointers, Tuesdays at 11 a.m., Golden Triangle Planning & Development District Senior Enrichment Center (Bingo Hall), 1522 Gardner Blvd., instructor Kelvin Young
Knitting, Thursdays at 11 a.m., Golden Triangle Planning & Development District Senior Enrichment Center (Bingo Hall), 1522 Gardner Blvd., instructor Patty Keffer
MS Access, Tuesdays at 9 a.m., Golden Triangle Planning & Development District Senior Enrichment Center (Bingo Hall), 1522 Gardner Blvd., instructor Pam Wayman
"Sir Gawain and the Green Knight," a Medieval Romance, Tuesdays at 3 p.m., Lion Hills Center, 2331 Military Road, instructor Marilyn Ford
Stretch, Breathe, Relax, Thursdays at 1 p.m., Golden Triangle Planning & Development District Senior Enrichment Center (Bingo Hall), 1522 Gardner Blvd., instructor Patty Keffer
Volunteer for What? Mondays at 11 a.m., United Way of Lowndes County, 223 22nd Street North, instructor Renee Sanders
Water Exercise, Tuesdays at 1 p.m., MUW Stark Recreation Center, , instructor Mary Chism (Note: All class participants must be members of MUW's Stark Recreation Center)
Wine Appreciation, Thursdays at 6:30 p.m., Lion Hills Center, 2331 Military Road, instructor Daniel Harrell (Note: There is a $70 fee to enroll in this class to cover the cost of the wine, cheeses and hors d'oeuvres.)
Yoga, Mondays at 2 p.m., Bliss Yoga Studio, 425 Main Street, instructor Laura Vernon
Your Great Transformation, Wednesdays at 11 a.m., Lion Hills Center, 2331 Military Road, , instructor Diane Malone