ANNUAL JOB FAIR RETURNS TO GOLDEN TRIANGLE CAMPUS
News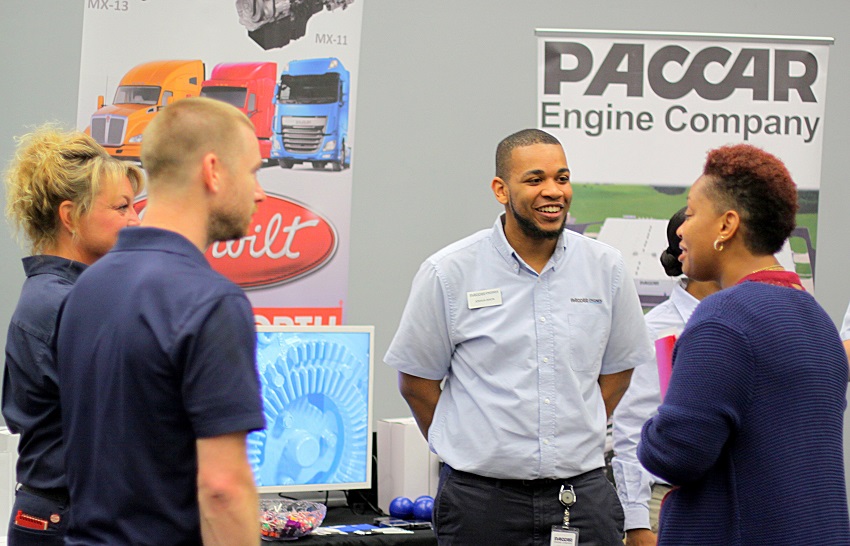 March 18, 2019
Dozens of potential employers will interview job seekers and accept applications during the annual East Mississippi Job Fair, coming April 2 to East Mississippi Community College's Golden Triangle campus.
Hundreds of job-seekers are expected to attend the job fair, which runs from 9 a.m. to 1 p.m. in the Lyceum auditorium. The job fair is open, and free of charge, to all college students and area residents.
Employers on hand will include manufacturers like Yokohama Tire Manufacturing Mississippi and Stark Aerospace, Inc., along with representatives from other businesses seeking to fill positions in sales, welding, machining and office administration, to name a few.
Some employers will fill immediate openings while others will recruit for future openings.
"This is an excellent opportunity for high school students seeking their first job, those looking to change careers and people who would like to see what opportunities are available," EMCC Associate Dean of Instruction Dr. Michael Busby said.
There will be representatives on hand to review job-seekers' resumes and various divisions from EMCC will provide guidance to those seeking to earn new credentials.
Job fair attendees can also visit with representatives from EMCC's Adult Education division, The Launch Pad, if they have questions about GED testing and preparation and other available programs.
Vendor registration is under way now. Job fair information for job seekers and vendors is available on EMCC's website, www.eastms.edu; look for the East Mississippi Job Fair link on the home page. A list of employers who have signed up for the job fair can be found on the site and will be updated as new vendors register. Additional information for job seekers, including a Job Fair Survival Guide, is also available on the website.
East Mississippi Community College's Golden Triangle campus is at 8731 S. Frontage Road in Mayhew, off U.S. 45 Alternate.
For more information or to register for an employer booth at the job fair, contact:
Michael Busby at 662.243.7474 or mbusby@eastms.edu
Cynthia Logan at 662.243.1903 or clogan@eastms.edu