EMCC 2019 HOMECOMING ACTIVITIES ANNOUNCED
News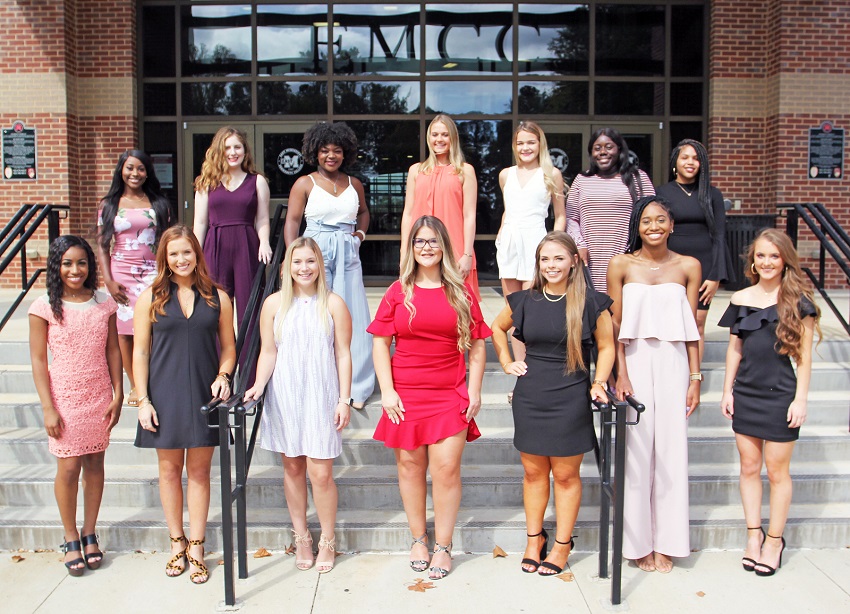 October 8, 2019
A host of activities are planned for East Mississippi Community College's 2019 Homecoming, which includes alumni events, a Sports Hall of Fame induction ceremony and an Oct. 26 football game when the Lions will face Northeast Mississippi Community College beginning at 2 p.m.
First up is the Homecoming parade Thursday, Oct. 24, beginning at 5:30 p.m. The public is invited to attend. This theme for this year's parade is "School Spirit." The parade will begin at Aust Hall and proceed in front of the Gilbert Anderson residence hall. The parade will turn by the campus police station, pass the student union building, proceed around by the baseball field, and pass by the men's football dorm before ending back at Aust Hall.
A reception and banquet for the 2019 Sports Hall of Fame inductees will take place Friday, Oct. 25, beginning at 6 p.m. in the F.R. Young Student Union. Call 662.476.5063 for reservations, which are required. Inductees are: Rodney Batts (baseball, 1993-94); Chris Chism (baseball, 1993-94); Martin Francis (football, 1985-86); Ike Latimer (basketball/ football, 1935-37); Richard Poole (baseball/basketball 1956-58); John Rice, Sr. (football, 1992-93); Bo Wallace (football, 2011); and David White (basketball, 1950-52).
Activities are planned throughout Saturday, Oct. 26. They include:
9 a.m. — The Foundation Board will meet in the Davis Administration Building. Tailgating areas will open.
9:30 a.m. — Alumni will meet to register and share coffee and refreshments in Stennis Hall.
10 a.m. — Alumni / Foundation joint meeting in Stennis Hall auditorium. Art exhibits featuring student and faculty work opens. F.R. Young Student Union, Aust Hall, Chapel in the Pines and the Orr Center open.
11:30 a.m. — Alumni & Friends Luncheon will begin at the F.R. Young Student Union. Alumnus of the Year and Distinguished Service Award honors will be presented.
Noon — Recruiting tent for high school seniors opens
1 p.m. -- The 2019 Homecoming Court will be presented in the Stennis Hall Auditorium. and the Homecoming Queens will be crowned. Members of the Homecoming court are JayQuandra Ash of Shuqualak, Rylee Bowman of Ackerman, Trinity Davis of DeKalb, Bree Gammill of Carrollton, Amberly Harden of West Point, Marlee Hemphill of Caledonia, India Jones of Laurel, Carla Keaton of Columbus, Derriyana Mays of Starkville, Aubrey Riley of Columbus, Nykirra Taylor of Pascagoula, Kelsey Tubby of Philadelphia, Lauren Walker of Collinsville, and McKinsey Wedel of West Point.
2 p.m. — Football game starts. EMCC vs. Northeast at Sullivan-Windham Field.
1st Quarter — Recognize Mr. and Miss EMCC
2nd Quarter — Veterans of military service recognized.
3rd Quarter — Recognize former EMCC athletes
4th Quarter — Recognize EMCC faculty and staff
For information about EMCC's Homecoming activities, contact EMCC Director of Alumni Affairs and Foundation Operations Gina Cotton at 662.476.5063, or EMCC Executive Director of College Advancement Marcus Wood at 662.476.5025.