EMCC'S PENDERGRASS, WHITE CHOSEN AS HEADWAE RECIPIENTS
News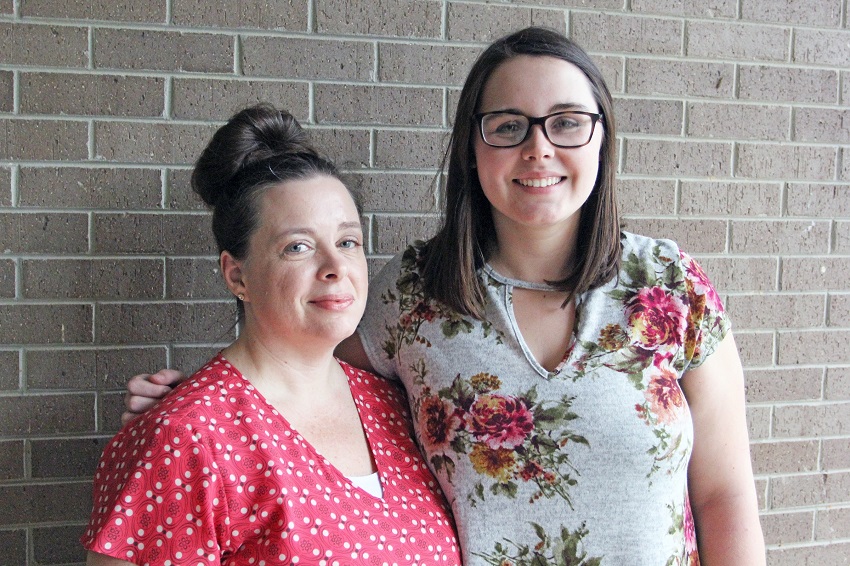 February 12, 2018
East Mississippi Community College humanities instructor Shannon Pendergrass and student Jordan White have been named the college's 2019 HEADWAE (Higher Education Appreciation Day, Working for Academic Excellence) award recipients.
Pendergrass and White will be honored Feb. 26 during the 32nd Annual HEADWAE luncheon at the Marriott Hotel in Jackson.
Each year, a student and instructor from each community college and university in the state are recognized for their outstanding work.
"The honorees are students who have excelled academically and faculty members who have made extraordinary educational and civic contributions on campuses and in their communities," according to the HEADWAE website.
Honorees are invited to tour the state capitol where they are welcomed by legislators and treated to a luncheon in which they are recognized and presented with awards.
"Shannon and Jordan are excellent choices as EMCC's HEADWAE recipients and will represent the college well," EMCC Associate Dean of Instruction James Rush said. "Shannon's commitment to teaching and her students highlight the quality of instruction that is offered at East Mississippi Community College and other community colleges in the state."
Pendergrass, who teaches Intermediate English, English Composition I and English Composition II, began working at the college in 2011. A Lauderdale County native, she earned a bachelor's degree in English and a Master of Arts degree in Teaching English from the University of West Alabama.
She served a three-year stint as a reporter with the Sumter County Record Journal and later taught at Aliceville High School and Sumter County High School before accepting a faculty position at EMCC.
"One of the things that is really rewarding about teaching at a college level is seeing the transformation our young students undergo during their time here," Pendergrass said. "They come in as child-adults and you can see them mature and become more confident as time progresses."
Pendergrass is married to Terry Pendergrass. The couple has two sons, TJ and Ben, and three grandchildren.
"I spend a lot of time with my grandchildren," Pendergrass said.
White, a sophomore who graduates in May, is a student ambassador, president of the Scooba chapter of Phi Theta Kappa, president of the Student Government Association and vice president of the Math and Science Club.
"I am really involved in a lot of activities at EMCC that keep me busy," White said.
A DeKalb native, White plans on completing her undergraduate degree at Mississippi State University and enrolling at the University of Mississippi Medical Center in Jackson to pursue a doctorate in medicine.
"I want to become a family medicine doctor and practice rural medicine," White said. "I would like to come back to DeKalb and serve the people in my community. If not in DeKalb, I would like to serve as a rural physician somewhere in Mississippi."
White comes from a long line of health care providers. Her grandmother, mother, a brother, a sister and several aunts are all nurses.
"I grew up watching them care for their patients and that is something I would like to do," White said. "I really want to give something back to my community."
"Since meeting Jordan, I have observed a student who is very dedicated to her coursework and extra-curricular activities at EMCC and has met challenges head on to accomplish her goal of one day going to medical school," Rush said.
White said she is glad she chose EMCC for her first two years of education.
"I love it here," White said. "The instructors at EMCC are the best. They care so much about their students so it is just like a big family here."