EMCC GRADUATIONS INCLUDE MORE THAN 700 STUDENTS
News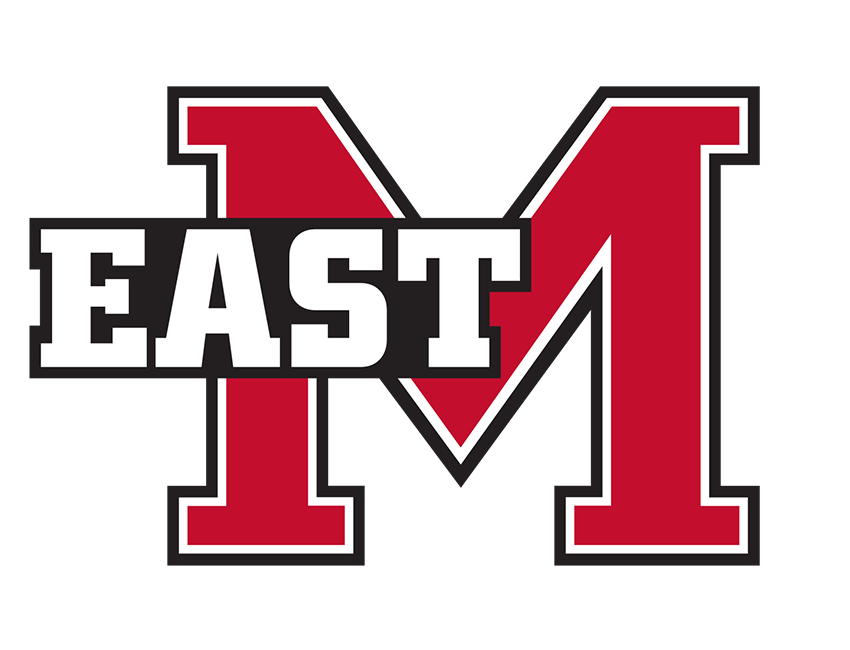 East Mississippi Community College held a spring graduation ceremony Saturday, May 4, on the Scooba campus and will conduct graduation for the Golden Triangle campus Tuesday, May 7.
More than 700 academic and career-technical students who completed their coursework at the Scooba, Golden Triangle, Columbus Air Force Base, Naval Air Station Meridian, Lion Hills, West Point Center and online/eLearning campuses are graduating this term.
Graduation ceremonies for students at the Scooba campus began at 10 a.m. in the Keyes Currie Coliseum.
There will be two graduation ceremonies in the Lyceum Auditorium on the Golden Triangle campus. The ceremony for career technical students begins at 10 a.m., with commencement for academic students following at 2 p.m.
In-state graduates hail from 49 counties and 97 cities in Mississippi, with additional graduates from eight other U.S. states.
EMCC President Dr. Scott Alsobrooks spoke to the students about the importance of setting goals.
"Goals help keep us focused and pointed in the right direction," Alsobrooks said. "You have reached one milestone today. Set your sights on another. Determine where you want to be next year, five years, or even 10 years from now and work to make it happen.
"For some of you that may mean continuing your education. For others that may be entering the workforce. Maybe your goal is to become a supervisor, vice president or CEO in your chosen field. Formulate a plan and keep moving forward."
Alsobrooks recounted how during his early career as an engineer at Stennis Space Center, he took advantage of an opportunity to work at the University of Southern Mississippi helping manufacturers in Mississippi remain competitive.
While at USM, he began work on his master's degree and later accepted a position of director of workforce development at Pearl River Community College.
"I accepted that challenge and along the way earned my PhD," Alsobrooks said. "I am here at this great institution because of another opportunity. I planned my career path and worked toward that goal. At the time I thought it was a good plan but here I am in a different field on a new trajectory because of the opportunities that arose."
"So, set goals and plan for your future but be prepared for new opportunities," Alsobrooks said. "Keep an open mind and peer through every door that opens."
Here is a list of the graduates broken down by the counties and cities in which they reside:
Mississippi
Attala County
Ethel: Avery Bouchillon
Kosciusko: Tanner Kyle, Matraca Townsend
McCool: Caitlyn Gilbert, Keith Gibbs
Sallis: Robert Roebuck
Bolivar County
Boyle: Leslie Cole
Cleveland: Emileigh Williamson
Calhoun County
Big Creek: Justin Devall
Calhoun City: Clay Wade
Carroll County
Chickasaw County
Houston: Savannah Hodnett, Camry Jones, Levi Linton, Justice Preston, Mary Springer
Choctaw County
Ackerman: Robert Campbell, Brady Dempsey, Clayton Forrester, Akeyla Fox, Jaiye Gillon, Michael Miller, Jacob Myers, Emily Parker, Justin Paulk
French Camp: Anna Hosket, Sara MacKenzie
Weir: Arkelia Curtis, Brittany Wade, Damian Busby, Laterrious Arterberry
Clay County
Cedar Bluff: Caziah Garth, Christopher Ray, Matthew Ray, Haley Wilson
Pheba: Jacob Davidson, Zachery Walker, Latonya Spraggins, Preston Gibson
West Point: Christina Bland, Ann Burns, Jordi Card, Gregory Fretz, Patrick Stewart, Ashley Hoskins, Zachary Hudson, Vonda Haughton, Caitlin Garrison, Keanu Johnson, Antionesha Heard, Xavious Terry, Karl Gibbs, Cory Knight, Jamario Bell, Kendrick Coleman, Joshua Brown, McKenzie Cummings, Cameron Farmer, Nakya Forest, Kierra Hayes, Krystal Hayes, Samantha Kellum, Curtisha Lenoir, Denise Jefferson, Alexia Cothren, Mylesha Walker, Frances Caskey, Robert Allen, Morgan Kelley, Caroline Dukemine, Brett Briggs, Logan Sims, Rakema Fisher, Jonathan Rainey, Aaliyah Walker, Christopher Gibson, Amanda Staten, Peyton Teffeteller, Kimberly Jones, Hannah Moffett, Katie Wilson, Abbey Windle, Tiamiya Vance, Jose Garcia, John Gordon Pettit, Jarquavis Smith, Anisha Hodges, Tierra Morton, Richard Chandler, Trevion Webber, Randy Miller, Jordan Camp, Amanda Robinsin, Joseph Salmon, William Brown, Bryan Smith, Tyler Harris, Kierra Calhoune, Mary Boykin, Tanya Cato.
Copiah County
Hazelhurst: Preston Middleton
DeSoto County
Southaven: Emily Evans, Zachary Willis, Martikia Waters
Forrest County
Hattiesburg: Scott McMurrian, Tambanique Quinn
Hancock County
Bay St. Louis: D'Aisha Wilson
Harrison County
Gulfport: Dillon Brown, Zachary Mozingo
Long Beach: Brendan Logan
Hinds County
Clinton: Robert Davis
Jackson: Walton Henry, Destiny Sierra, Jerrian Sylvester
Terry: Mary Katherine Sasser
Holmes County
Lexington: Janawa McCaskill
Humphreys County
Itawamba County
Jackson County
Moss Point: Ashleigh Hall
Pascagoula: Noel Jones, Tristan Nyman
Vancleave: Kristan Johnson
Jasper County
Bay Springs: Mason Avary
Vossburg: Leemark Jones
Jones County
Laurel: James Ruth
Moselle: Mason McNeer
Kemper County
DeKalb: Rondarius Bennamon, Telicia Bohannon, Chase Cawthorn, Kiandrea Cherry, Dustin Davis, Leejimyiah Grace, Mercedez Jackson , Bryson Jenkins, Dionte Naylor, Jokobey Smart, Ty'landa Tisdale, Destinie White, Jordan White, Markayla Williams
Porterville: D'Undra Jackson, James Creer, Devon McClendon, Earlvonta McDonald
Preston: Elizabeth McDonald, Dalton Sanderford
Scooba: Labrielle Baylor, J.T. McDade, Jada Wooten, Jacquez Cole
Lauderdale County
Bailey: Tariq Adams, John Briggs, Daniel Smith
Lauderdale: Michael Anders
Meridian: Shannon Turner, Nicolas House, Tieara Young, Brianna Young, Garrett Gibson, Allison Topcik, Jeremy Davis, Austin Miles, Anna-Louis Taylor, Courtney Perry
Toomsuba: James Gouchie
Leake County
Carthage: Michael Atchley, Dylan Bobo, Jantomi Hall, Hayly Harrell, Bailey King, Lauren Moran, Larry Pigg, Sydney Schmidt, Taylor Townsend
Lena: William Langford, Robin Sessums
Walnut Grove: William Bryan
Lee County
Shannon: Latoshia Dilworth
Tupelo: Quanesia Young, Raybric Stevens, William Riggs, Clifford Blaylock
Leflore County
Greenwood: Garrett Brown, Peyton Turner
Lincoln County
Brookhaven: Jasmin Gonzalez, Anna Smith
Lowndes County
Caledonia: Kayleigh Ahrens, Jesse Allen, Murissa Allen, Aubrey Beall, William Burton, Alyssa Chance, Sara Chesser, Timothy Davis, Christian Devos, Raymond Earley, Raymond Franklin, Tayler Frye, Daniel Gill, Zackary Guyton, Matthew Hall, Rachel Hollis, Carolyn Hurst, John Johnson, Justin Labonte, Hunter Latham, Sherrie May, Brooklyn McCullough, Joselito Miguel Angel Perez, Colby Ponds, Alexandrea Spears, Timothy Spencer, Jarred Studdard, Vanessa Watkins, Melonie Weeks, Cameron Wilcox, Brittany Wilson, David Young
Columbus: Hannah Albert, Tiffini Allen, Dawn Baswell, Tyler Beaird, Courtney Beasley, Morgan Beasley, Todd Benge, Jaden Bennett, Gabrielle Berry, Brandon Bishop, Kristina Blanton, Kennedi Blunt, Jarvis Bonner, Elijah Box, Noah Brock, Quadarion Brooks, Thomas Brown, Tyson Brown, Amber Bush, Angela Bush, Bridget Bush, Shakia Butler, Miles Chamblee, Brianna Cochran, Douglas Cockrell, Kiara Conner, Madeline Dale, Lakeshia Daniels, Justin Davis, Jonathan Desmidt, Kirsten Dickerson, Jasmine Dismuke, Jesse Duncan, William Duncan, Dusty Fields, Jadalyn Fulgham, Malik Gaines, Kaliel Gardner, Tegan Gardner, Alex Gaston, Douglas Glenn, Kathryn Gordon, Brylen Gore, Briona Green, Lillie Greenlaw, Kayla Hairston, Colden Hall, Alonzo Hargrove, Deondre Harris, Ketilia Harris-Martin, Aerrick Henderson, Nia Henderson, Samantha Hill, Kasha Hinton, Tyra Holliday, Brandon Holmes, Cicely Hopkins, Natasha House, Tyrell Hudgins, Corretta Jackson, Brett Jaynes, Terryonte Jefferson, Gabriella Johnson, Jaynesia Johnson, Victor Johnson, Carolyn Jones, Chelsea Jones, James Jones, Amyah Kahey, Joseph Keating, Moriah Killingsworth, Dillon Larsen, Kelly Leonard, J. D. Lewis, Taylor Locke, Tytana Lowery, Cameron Ludy, Blair Madison, Zachary McCoy, Isabella McCullough, Thomas McCullough, Macy McGairty, Michael McTaggart, Hope Meakins, Sydney Melcher, Jamya Mills, Drake Moore, Joel Moore, Melanie Moore, Shamariah Nash, Justin Nichols, Amber Pennington, Tyboris Perkins, Michael Phillips, Gracie Plant, Ada Poindexter, Brandon Porter-Jones, Keith Price, Dakota Pridmore, Abigail Rasmussen, Angelia Rice, Matthew Richards, Trey Rickman, Daniel Runyon, Ashley Sanders, Delano Sanders, Tessa Sanders, Fredrick Scott, Alexis Sheppeard, Jamella Spaights, Terriyon Sparks, Carley Spencer, Bret Stanley, Solomon Strong, Jamaya Summerville, Brianna Tate, Reginald Tate, Kyla Temple, Jordan Templeton, Alexis Turner, Kristin Veasley, Diamond Whitfield, Dakota Williams, Kayla Williams, Keara Williams, Christopher Winter, Alexus Woods, Georgia Wood, Katelyn Woodruff, Chasity Young
Crawford: Zykidra Bridges, Samantha Brooks, Amber McCarter, Alexander Prater, Kiana Rice, Roniah Smart, Amber Williams
Steens: James Livingston, Sierra Spears, Mikayla Reed, Sara Lowery, Julia Younger, Avery Prowell, Tyler Matthews, Kaelyn Hankins, Triston Gardner, Ethan Monahan, Dylan Darling, Tierra Ledbetter
Madison County
Flora: Dalton Burgess, Earl Butler
Madison: Neil Dowty, Megan Cummins, Kyle Boyd, Ashley Highfill, Sam Thomas
Marion County
Columbia: Alexandria Henry
Monroe County
Aberdeen: Janorris Blanchard, Ashley Hinton, Latasha Strong, Curtis Williams
Amory: Stuart Coggins, Amber Walls
Hamilton: Caleb Garvin, Jeremy Hickerson, Carley Payne, Dylan Smith, Tucker Welch
Prairie: Andrae Gathings, Kokina Mullins
Smithville: Keia Standifer
Montgomery County
Stewart: Kurtis Odom
Winona: Tommiecia Burt, Victoria Bond
Neshoba County
Philadelphia: Tien Pham, Vanity Payne, Jescie Harris, Allison Payne, Thomas Marshall, Robert Wilson, Meg Martin, Brianna Wells, Brenton Cole
Newton County
Decatur: James Mitchell
Little Rock: Sydney Joyner
Newton: Christopher Cook
Noxubee County
Brooksville: Jo'neighja Dora, Desimeyeona Frierson, Satoya Key, Jack King, Treyvon Patton, Nicole Ramsey, Savanah Stapleton, Jadan Tate, Jasmine Williams, Mia Wells
Macon: Marcellus Hudgins, Teyanna Washington, Jamesia Ruffin, Chelsea Halbert, Stephanie Kauffman, Jaylon Hodges, Wiley Stevenson, Bobby May, Letadreon Mattix, Sha'kambrea May, Cortez Bush, Destiny Orr, Demarcus Henley, Diamond Stevenson, Tyhendreo Wilson, De'rayln Smith, Tyrique Brown, Cody Troyer, Kayla Shanklin, Jataiya Turner, Jaliyah Jackson, Aaron Sloan, Jakerrius Oliver, Lukas Borntrager, Adaquis Graham, Kaniya Grassree, Danny Jones, Jackson Hill, Cardarius Payton, John Allen Clark, Zachary Tate, Evan Clark, Ryquerious Calhoun, Michael Fuller
Shuqualak: Will Sciple, Ansley Pitts, Antranika Ruffin, Alexis Stewart
Oktibbeha County
Maben: Luke Crowley, Chad Crowley, Wanda Reid, Katie Hargett, Tate Stallings, Jacob Coker, Roger Jones
Starkville: Alejandra Torres, Sheila Harris, Tandra McDowell, William Sansing, Joshua Young, Deangelo Coleman, Tatum Barrier, Octavia Stallings, Blake Brooks, Kendle McKinstry, Dustin Smith, Ryan Powe, Kirby Cox, Joivon Tate, Caleb Jordan, Kiana Smith, Mary Aultman, Arlilea Bishop, Alize Thompson, Brandon Shook, Jocitta Buchanan, Kirkland Durr, Terry Glinsey, Jadice Cain, Caitlin Jennings, Shelby Grice, Zach Ashford, Lakedria Tate, William Penn, Samuel Snell, Charlie Armstead, Victoria Harrington, Victoria Sanders, Jared Williams, Jackson Rosinski, Deanna Sanders, Spencer Fong, Malcolm Collins, Charlena Brown, Leah Jackson, Hailey Linley, Jazmyn Douglas, Jaime Pearson, Shaliyah Miles, Joyce Ainsworth, Rebecca Johnson, Paolo Castelo, Harmony Ray, Savannah Jefferson, Erica McGee, Earnest Price, Treasure Heath, Haley Church, Christopher MacRae, William Owen, Mai Tran, Dy'tavia McClellan, Darrious Agnew, Markedric Bell, Nathaniel McNair, Jontay Bunton, Shelbi Roberts, Benjamin Coon, Kyle Pierce, Taylor Huffman, Nia Tate, Elizabeth Sutton, Devon Chandler, Cage Peterson, Nihya Ward, Latravious Cannon, Madison Keller, Tyrek Richardson, Jonathan Brown, Joao Dalomba, Jeffrey Lucas, Coleman Maddox, Jaylon Knight, Abeer Hamoda, Shanise Ramsey, Penny White, Daniel McKay, Tommie Rice, Kaitlyn Decker, Henry Harris, Richard Mercer, Jamireya Grant, Lakeyneshi Townsend
Sturgis: Chandler McCafferty, Samantha Gillis, Colton Prisock, William Watson, Jared Fitzhugh, Charity Hammond
Panola County
Pearl River County
Rankin County
Brandon: Savannah Dearman, Jonathan Harris, Laura Hubbard, Reagan Johnson, Joseph Macon, Shae Miller, Rica Pearson, Cyndi Peden, Austin Sessums, John Therrell
Pearl: Stacy Leggett
Richland: Claudia Shaw, Cage Peterson
Scott County
Smith County
Raleigh: David Bryant
Taylorsville: Brianna Page
Tate County
Tippah County
Union County
Warren County
Vicksburg: Matthew Newcomb, Morgan Jarabica, Mallory Pratt
Washington County
Wayne County
Waynesboro: Herman Peters
Webster County
Eupora: Mary Flemings, Destin Gladney, Laura Hankins, Cameron Hitt, Destinee Meyers, Jerry Russell, Lakeymesh Townsend, Ashley Williams
Mantee: Maculley Johnson, Anabella Tillie, Travarcus Valentine, Hayden Flemings, Dawanda Owens, Ariel Hernandez
Mathiston: Patrick Boone, Donald Peterson, Anna Shields, Richie Winfield, Connor Daniel, William Booth, Dawson Keller, Dakota Burton, Chaffin Upchurch
Wilkinson County
Woodville: Luke Littleton
Winston County
Louisville: Cody Allen, Summer Ashmore, Brooke Baker, Kennedy Castle, Landon Christopher , Kendol Cistrunk, Dylan Copeland, Elizabeth Eaves, Lakedriah Houston, Anthony Howard, Gina Johnson, Nicole Littrell, Sydney Prescott, Joshua Reed, Dakota Roberts, Payson Roberts, Christian Russell, LeBreece Steele, Isaiah Woods
Noxapater: Cassaundra Dunaway, Jacob Smith, William Brunschon, Braden Estes, D'Mya Rash, Cardale Eichelberger, Jalen Eichelberger
Yazoo County
Benton: Roland Pierce
Vaughn: Blake Moore
Yazoo City: John Clay
Out of State
Aliceville, Ala.: Betty Hoskins, Miguel Resendiz
Bankston, Ala.: Anthony Bonner
Beaverton, Ala.: Melissa Blaylock
Birmingham, Ala.: Kelsey English
Cuba, Ala.: Jesse Munoz
Ethelsville, Ala.: Bradley Rollins
Fairhope, Ala: Philip Martin
Livingston, Ala.: Tasheena Akins, Taniya Jones, Norman Fantroy
Mobile, Ala.: Christopher Maurin
Pinson, Ala.: Shandreka Graham
Spanish Fort, Ala.: Jaxen Forrester
Sulligent, Ala.: Seth Bircheat
Tuscaloosa, Ala.: Allison Lesley
Vestavia, Ala.: Matthew Morse
Wetumpka, Ala.: Parker Elrod
Jonesboro, Ariz.: Ladetric Harris
Phoenix, Ariz.: Jazmynn Barnes
Salinas, Calif.: Taylor Vollin
Fort Lauderdale, Fla.: Malik Harper
Riverview, Fla.: Paulina Alvarado
Sharpsburg, Ga.: Hadlee Lewis
Oklahoma City, Okla.: Martha Sue Adams
Beech Bluff, Tenn.: Gresenne Lentz
Collierville, Tenn.: William Gill
Knoxville, Tenn.: Darel Middleton
Friendswood, Texas: Patrick Kacz