PUBLIC INVITED TO EMCC FALL FINE ARTS CELEBRATION
News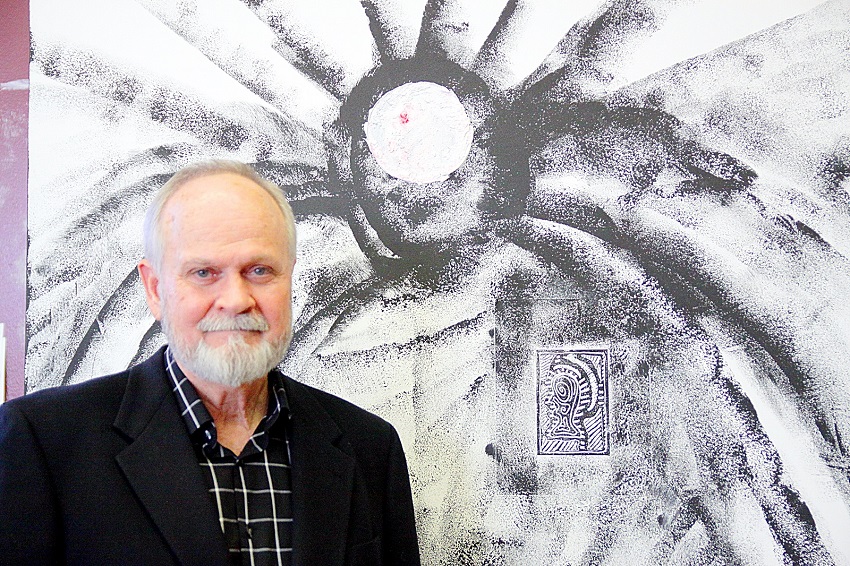 September 18, 2019
The public is invited to attend a Fall Fine Arts Celebration from 2 p.m. to 4:30 p.m., Oct. 8 at Aust Hall on East Mississippi Community College's Scooba campus. An art exhibit, music and dance performances are among the activities planned.
"We always want to provide outreach to the community to let them know what we are doing and, hopefully, provide something they would enjoy seeing," EMCC art instructor Terry Cherry said. "Our annual fall festival is one way for us to do that."
Festivities will take place inside and outside Aust Hall. The EMCC Eastern Belles Dance Line and the EMCC Color Guard will perform together on the lawn outside Aust Hall beginning at 2 p.m. The EMCC Reflections Choir will sing "The Lion Sleeps Tonight" and "Take Me Home" beginning at 3:10 p.m.
"We hope everyone can come out and enjoy the event," EMCC Mighty Lion Band Director Chris King said.
Artwork by Cherry will be on display in an exhibit in the Aust Hall Art Gallery and will feature watercolor, oil and acrylic paintings. Cherry is an EMCC alumnus who enrolled at EMCC in 1970.
Cherry first began teaching at EMCC in 1975, staying for nine years before leaving to exhibit his works at festivals, art shows and competitions across the country. After a decade on the road, he returned to EMCC where he now teaches painting and ceramics.
His paintings run the gamut from representational to abstractions, and impressionistic to nonobjective. Cherry's artwork has been exhibited in venues that include the Terrance Gallery in New York, the Southern Watercolor Society Annual Juried Competition and the Texas Watercolor Society, to name a few. Last year, he was the featured artist in exhibits at Mississippi Gulf Coast Community College and the Mississippi University for Women.
Cherry's numerous awards include the Mississippi Watercolor Society's Grand National Mary Jane Whittington Award (1989); the Mississippi Museum Purchase Award (1992); and the John Gaddis Award (1993).
"I will have some of my past works on display and some new ones that have not been exhibited yet," Cherry said.
Art instructor Lisa Spinks, who teaches drawing and design, said artwork from students in both her classes and Cherry's classes will be on display.
"Everybody is invited," Spinks said. "This is for our students, faculty and staff and the general public."