DR. COURTNEY TAYLOR NAMED COMMUNIVERSITY EXECUTIVE DIRECTOR
News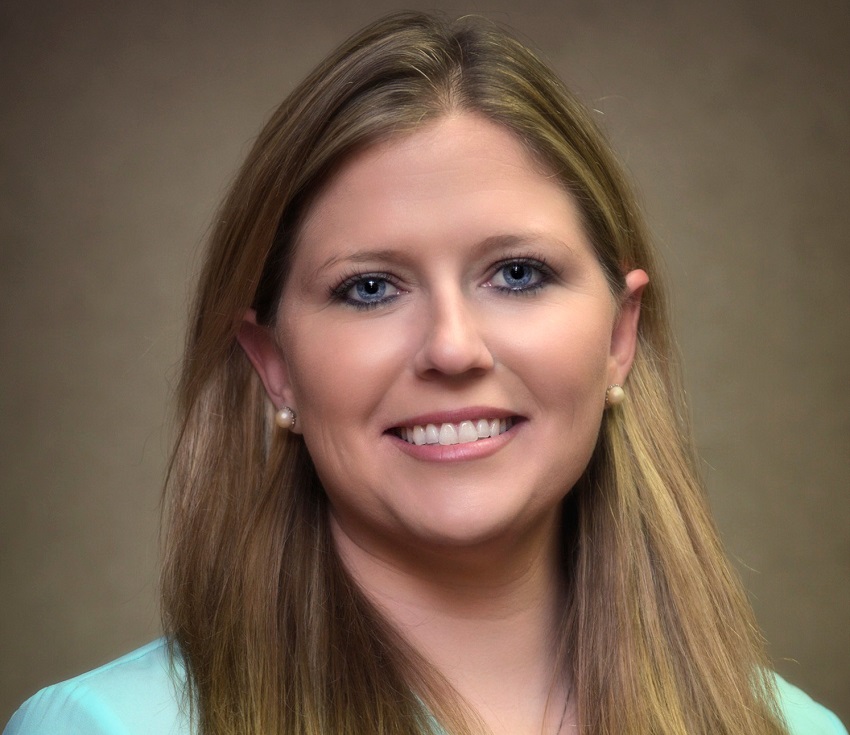 October 29, 2019
East Mississippi Community College has hired Dr. Courtney Taylor as executive director of the college's Communiversity.
She will assume the position Nov. 11 and will replace EMCC Vice President of Workforce and Community Services Dr. Raj Shaunak, who is retiring.
Taylor has served in higher education for the last 13 years, most recently as the regional director of workforce and economic development for the Alabama Community College System. Prior to that, she served as the director of the Workforce Solutions department at Calhoun Community College where she managed open-enrollment programs and customized training for local industry.
She is a past assistant director at Troy University's Center for International Business and Economic Development.
"Courtney brings a wealth of knowledge and experience to the position," EMCC President Dr. Scott Alsobrooks said. "She understands the integral role community colleges play as intermediaries between local communities, economic developers and area industries."
Taylor will oversee the Communiversity, a $42 million facility that opened to students in August and offers programs dedicated to training students for careers in advanced manufacturing, such as Mechatronics Technology, Industrial Maintenance and Systems Based Automation, to name a few. She will also supervise other Workforce and Community Service credit and noncredit programs at EMCC's other campuses.
In her current role, Taylor works with Alabama's 24 community colleges to develop and align workforce programs to ensure they are current, relevant and meet industry needs.
"I spend a lot of time working with the colleges to identify new educational opportunities and meeting with industry officials to ensure our education programs are cutting edge and address necessary basic needs," Taylor said. "One of my passions is making sure all stakeholders are on the same page and understand what is going on."
She is also heavily involved in the Alabama Community College System's recruitment efforts and has implemented a variety of programs designed to enlighten K-12 students, parents and their teachers about available career options in the science, technology, engineering and math, or STEM, fields.
"I think one of the main reasons more students aren't coming into community colleges and finding these programs is because they truly have no way to know about the occupations available in their communities and the educational pathways available to those opportunities," Taylor said. "What we need to let students know is they can come to a community college and obtain training that will allow them to find employment at home while earning a good living, or move on to a four-year degree program.
"One of the things that excites me about the Golden Triangle is you are positioned for growth. You have obviously invested heavily in workforce in ways that a lot of places have not."
Taylor said she while she is impressed with the Communiversity, she is equally appreciative of the unified efforts of all involved in seeing that the project came to fruition.
"To me, the Communiversity is a testament to the partnerships in the region," she said. "To have the vision, foresight and ability to get that done is very special. I don't see that happening anywhere else. The building is gorgeous. I think it is a great way to tell the world that Mississippi is serious and the Golden Triangle is serious about having a ribbon-ready workforce. It is an outward symbol of local partnerships that I think will pay dividends for decades to come."
Taylor is native of Magnolia Springs, Ala. She earned a bachelor's degree in Business Administration from the University of West Alabama and a master's degree in Human Resources Management from Troy University. She holds a PhD in Human Capital Development from the University of Southern Mississippi.
She is also certified as a Professional Community and Economic Developer and facilitates courses for both the Southeast Community Development Institute and the Texas Community Development Institute.
She is married to Don Taylor, who retired from the U.S. Army in 2018 after 22 years of military service. He is currently employed as a private charter pilot for GAMA Aviation. The couple plans to move to the Golden Triangle with their four horses, three dogs and a cat who Taylor says thinks it is a dog.
"I went to school in Livingston, Alabama and always wanted to go back," Taylor said. "The central region in Alabama and Mississippi is the area I consider to be home. I am really excited about moving closer to the place that is near and dear to my heart."