LEADERSHIP GRADUATION FIRST FORMAL EVENT AT COMMUNIVERSITY
News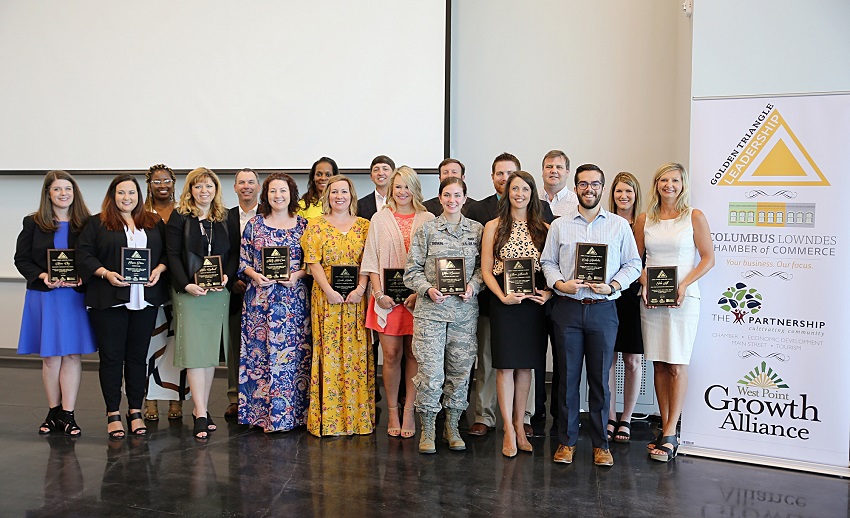 June 5, 2019
The first formal event at East Mississippi Community College's Communiversity took place June 5 with the 2018-19 Golden Triangle Leadership Program Graduation. Eighteen of the 22 graduates of the program attended the event in which they were honored and presented plaques.
EMCC mathematics instructor Alison Alexander and EMCC Director of Marketing and Recruiting Julia Morrison were among the graduates.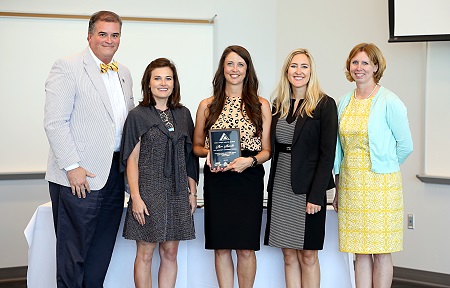 Golden Triangle Leadership (GTL) is sponsored by Columbus Lowndes Chamber of Commerce, Greater Starkville Development Partnership, and Growth Alliance. The program's goal is to bring leaders of the Golden Triangle together in order to strengthen the bond and development between all three regions, according to the GTL website.
Program participants meet once a month from June through September and twice in October for day-long sessions that include team building, community development, economic development, industry, education, government and media, and leadership training.
The invocation for the graduation was provided by Lisa Klutts, with a welcome by EMCC President Dr. Scott Alsobrooks. Columbus Lowndes Chamber of Commerce President Lisa James offered a year in review of the GTL program, with a service project review by Jessica Pierce. GTL student speakers included Karen Clay and Wes Schrickel. James, Klutts and Hunter Harrington conducted the graduation ceremony, with closing remarks by Harrington.
EMCC's Lion Hills Center provided lunch.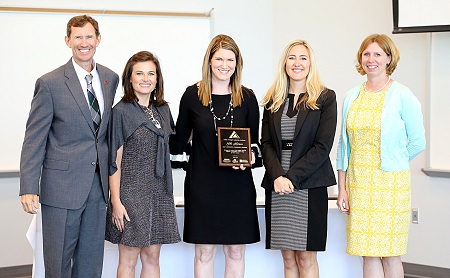 Here is a list of the graduates and the companies for which they work: Aubrey Adair, T.E. Lott; Alison Alexander, East Mississippi Community College; Karen Clay, Mississippi University for Women; Helen Copeland, North Mississippi Medical Center; Wayne Cothran, Holiday Inn Express; Kara Crennan, Columbus Air Force Base; John Cunningham, Neel-Schaefer; Julie Hill, West Point Consolidated School District; Joseph Iupe, T.E. Lott; Dr. Dusty Knickrehm, Flexx Chiropractic; Dr. Cherie Labat, Columbus Municipal School District; Joy Lathan, Northeast Mississippi Procurement Center; Gerry Logan, Starkville Parks and Recreation; Misty McCraw, Columbus Brick Company; Brooke Minton, Community Counseling Services; Julia Morrison, East Mississippi Community College; Jessica Pierce, Cadence Bank; Wes Schrickel, The Orchard Starkville; Janie Shields; Chad Thomas, McConnell Brothers; Jason Trufant, Mississippi University for Women; Ally Walker, Palmer Home for Children