EMCC TO HOST FREE CONCERTS
News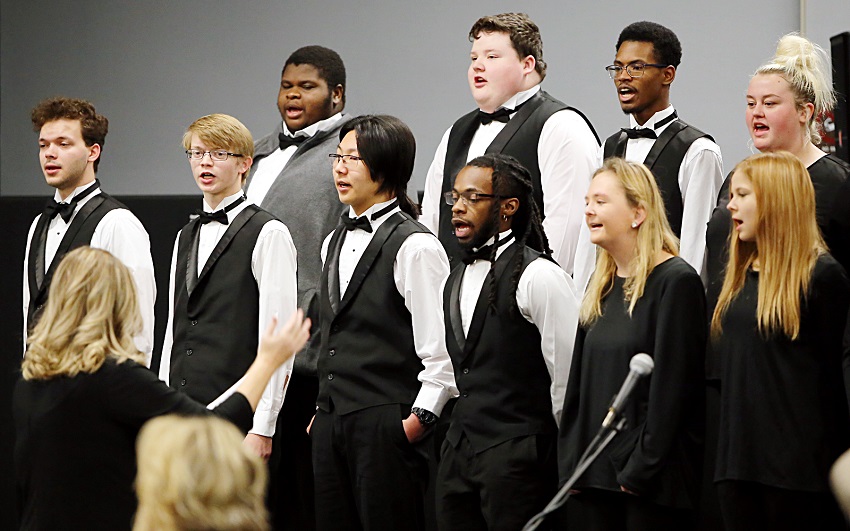 November 16, 2019
East Mississippi Community College will host three free concerts on our Golden Triangle and Scooba campuses that are open to the public and will take place Nov. 18 and Nov. 19.
Golden Triangle campus
Two of the concerts will take place on the Golden Triangle campus.
The EMCC Golden Triangle Concert Choir will perform Nov. 18 and the Mississippi School for Mathematics and Science Choir will perform Nov. 19. Both concerts will begin at 2 p.m. in the Lyceum Auditorium.
Selections by the Golden Triangle Concert Choir will include "Lord, Make us Instruments of Your Peace," "Midwinter's Chill," "Patapan Fantasia," "This Christmas" and "Until We Meet Again." C.J. Oglesby will play the guitar and sing.
"We hope students, faculty, staff and members of the community will come out and join us for both concerts," EMCC GT Choir Director Jamie Taylor said.
Scooba campus
A Holiday Celebration will take place Tuesday, Nov. 19, on the Scooba campus beginning at 7 p.m. in the Dottie Smith Band Hall, which will be followed by a Christmas tree-lighting ceremony in the F.R. Young Student Union.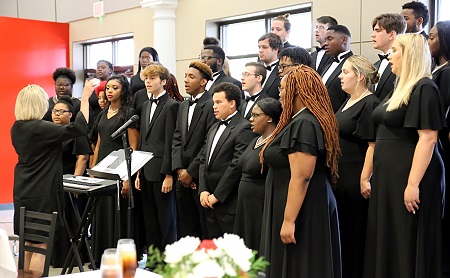 Festivities on the Scooba campus will include performances by the Concert Choir, the Reflections Singers, the Symphonic Band and the Jazz Ensemble.
"We will have music for all ages, including the young and the young at heart," EMCC Director of Bands Chris King said. "We hope the public joins us in celebrating the holiday season."
The Scooba Concert Choir will perform "30-Second Christmas," "African Noel," "A Million Dreams," "The EMCC Alma Mater," and "The Lord Bless You and Keep You." The men of the Concert Choir will sing "Here Comes the Light."
The Reflections will sing "O Christmas Tree," with the women singing "World for Christmas." There will be a solo performance of "Let Us Adore Him" by Audrianna Randle. Terraline Green, Tre' Darrius Brown, and Nathan Shelton will perform on the piano prior to the concert.
Hot chocolate and cookies will be served in the F.R. Young Student Union during the Christmas-tree lighting ceremony.