EMCC TAPS CASTLEBERRY TO FILL WELLNESS DIRECTOR POSITION
News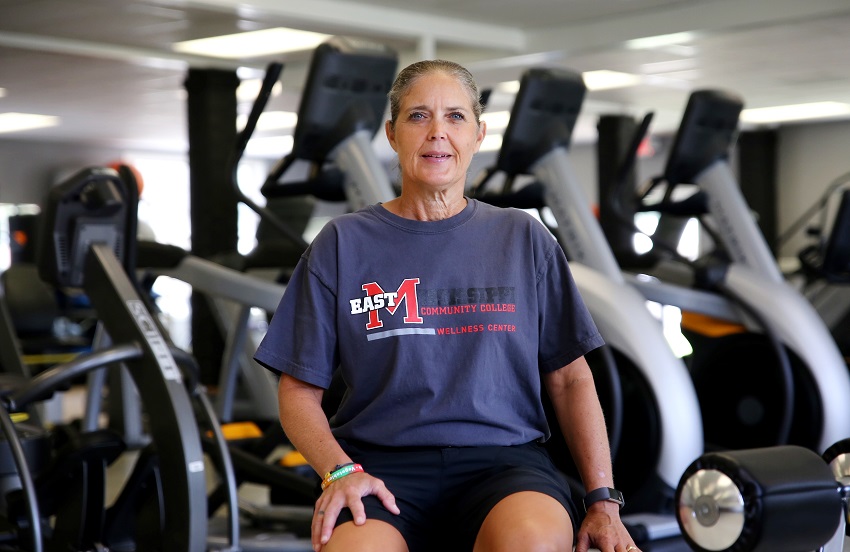 July 10, 2018
East Mississippi Community College has promoted Cathy Castleberry to the position of director of Wellness and Intramurals.
Castleberry, who has worked for EMCC since 2010 as an adjunct health and physical education instructor, will oversee the Scooba Wellness Center and the college's numerous health and wellness programs and activities for students, faculty, staff and the community.
"I am looking forward to interacting more with all those we serve and helping them as they stride towards their wellness and fitness goals," Castleberry said.
Castleberry earned a Master of Arts in Teaching degree in physical education and a Master of Education degree in social studies, both from the University of West Alabama, which was the Livingston University at the time.
A Meridian native, Castleberry graduated from Jefferson Davis Academy. She played softball and basketball throughout her youth, later earning a basketball scholarship to attend Judson College in Marion, Ala., where she earned her undergraduate degree.
She was the graduate assistant for the women's basketball team at the University of West Alabama, where she met her husband, David Castleberry, who works for Prime Line Catfish in Scooba.
The couple resides in the community of Sumterville, which is located outside of Emelle, Ala. They have two sons: Shane, who is entering his sophomore year at the University of West Alabama; and Austin, who will be a senior this year at Kemper Academy.
For Castleberry, fitness is a way of life. During her time off, she can often be found working out in the Scooba Wellness Center or running up and down the bleachers at the Sullivan-Windham Field football stadium. She also likes to jog and waterski. Each year when possible, she and her family snow ski in Colorado.
"I try personally to maintain a physically active lifestyle and overall wellness and I want to bring that to all of the people we reach here at EMCC," Castleberry said.
Castleberry, who has sat on the college's Health and Wellness Committee since its inception, reports to EMCC Vice President for the Scooba Campus Mickey Stokes.
"We are very fortunate to have someone of Cathy's caliber available to step right into this position," Stokes said. "She brings a wealth of knowledge to the position, is familiar with the inner workings of the department and is highly respected among her peers and in the community."