EMCC ACCEPTING APPLICATIONS FOR WELLNESS CENTER MEMBERSHIPS
News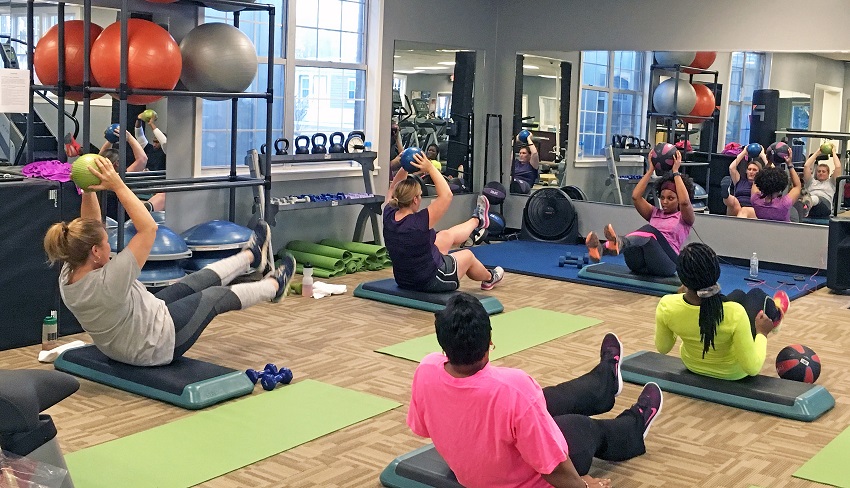 May 15, 2018
East Mississippi Community College is accepting applications for summer public membership at the Wellness Center on the Scooba campus.
Applications and membership renewals will be accepted through June 13 for the summer membership, which runs from Wednesday, May 30, to Friday, Aug. 3.
The cost is $60 and includes full access to the Wellness Center, which will be open to members from 6 a.m. to 6 p.m. Monday through Thursday of each week and from 6 a.m. to 2:30 p.m. on Fridays. Beginning Aug. 9, the Wellness Center will remain open until 8:30 p.m. weekly Monday through Thursday.
The Wellness Center has 19 cardio machines, two of which are handicapped accessible, a full line of strengthening equipment and five treadmills, five elliptical machines and two rowing machines. Wellness Center staff will also offer boot camp, core, and spin classes throughout the summer semester.
Application packets are available in the Wellness Center. Those who apply must be at least 18 years old and will need to be sponsored by an EMCC employee.
EMCC Director of Wellness and Intramurals Kate McCarty said the facility was opened to the public as a means to help serve the needs of the community. She encouraged area residents to take advantage of the facility.
"We are open early to make it convenient for those who would like to exercise before they go to work," McCarty said. "We have certified fitness instructors who can help residents of all fitness levels achieve their goals.
"Increased stamina, lower blood pressure and stress relief are just a few of the many benefits of a regular workout routine. I would encourage residents to at least come out and give it a try. Many of our members have said they found they really enjoy working out and don't know why they waited so long to get started."
For more information, email McCarty at kneely@eastms.edu or call her at 662.476.5035.