EMERSON NAMED EMCC'S DIRECTOR OF NURSING AND ALLIED HEALTH
News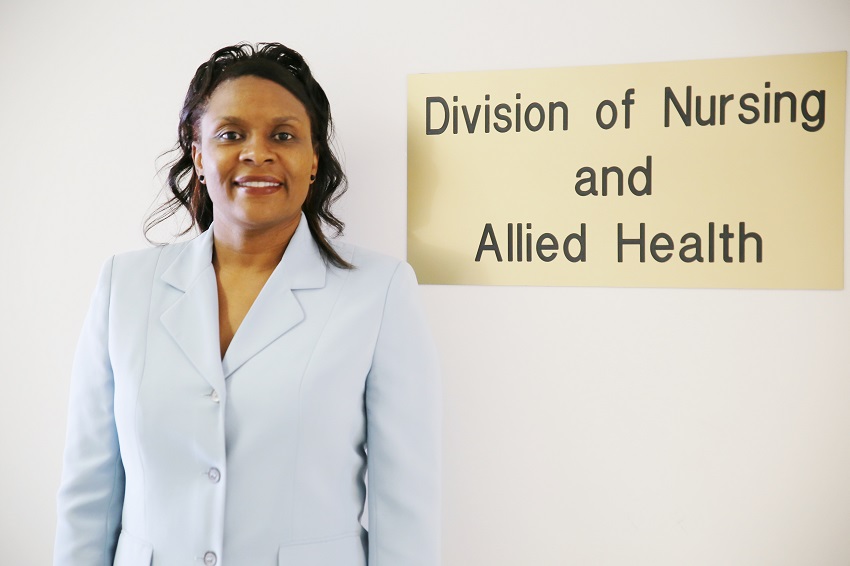 August 10, 2018
Dr. Tonsha Emerson has been named the director of the Division of Nursing and Allied Health at East Mississippi Community College.
She assumed the post July 1. Emerson, an Associate Degree Nursing instructor at EMCC before she was promoted, has worked at the college for more than 17 years.
"I am excited about the opportunity to support faculty in providing students with accessible educational opportunities at EMCC," Emerson said. "It is my passion to inspire others to succeed in their goals and this gives me a platform to do so."
Emerson earned a Bachelor of Science in Nursing degree from the Mississippi University for Women and attended the University of South Alabama in Mobile, where she was awarded degrees in Master of Science Nursing and Doctor of Nursing Practice. She is also credentialed as a Certified Nurse Educator and a Psychiatric Mental Health Nurse Practitioner.
"Our Nursing and Allied Health programs have garnered a reputation for producing top-notch graduates who are sought after by employers," EMCC Vice President of the Golden Triangle Campus Dr. Paul Miller said. "Dr. Emerson is a highly qualified professional who is committed to providing our students with the best education possible. We are fortunate to have someone of her caliber available to step into this vital position."
Emerson is married to Jeff Emerson, who is a production supervisor with Starkville-based II-VI Advanced Materials. The couple resides in Caledonia with their two children, Kylie, 16, and Jeremy, 14.
Dr. Emerson is the daughter of Collinsville residents C.B. and Willie Mae Lard. She has an older sister and a younger brother.
"My parents stressed the importance of obtaining an education from day one," Dr. Emerson said. "We were very fortunate to have parents who gave us the tools we needed to succeed through education."
After graduating from MUW, Dr. Emerson accepted a job at Riley Memorial Hospital in Meridian where she was exposed to patients with mental health issues while caring for their medical needs.
"Caring for them mentally and physically fascinated me so I took a position with East Mississippi State Hospital," Dr. Emerson said.
She later married Jeff Emerson, a Meridian native who was enrolled at that time at EMCC's Golden Triangle campus, moving to the Golden Triangle area to be with her husband. That was 19 years ago.
While working as a nurse, Dr. Emerson found one of the most satisfying aspects of the job was educating patients and their families about diseases and other medical ailments. Drawn to teaching, Dr. Emerson accepted a position as an instructor at Millsaps Career & Technology Center in Starkville. Two years later, she successfully applied for an opening at EMCC for a Practical Nursing instructor.
"The rest is history," Dr. Emerson said. "I am humbled and grateful for this opportunity to give back to our local communities in this role. I am also grateful for the overwhelming support from our amazing administration, faculty, staff and students.
"This leadership opportunity has given me the ability to promote the spirit of excellence in our Nursing and Allied Health programs. That is exciting."