EMCC BRINGS HOME GOLD IN NATIONAL SKILLSUSA CHAMPIONSHIPS
News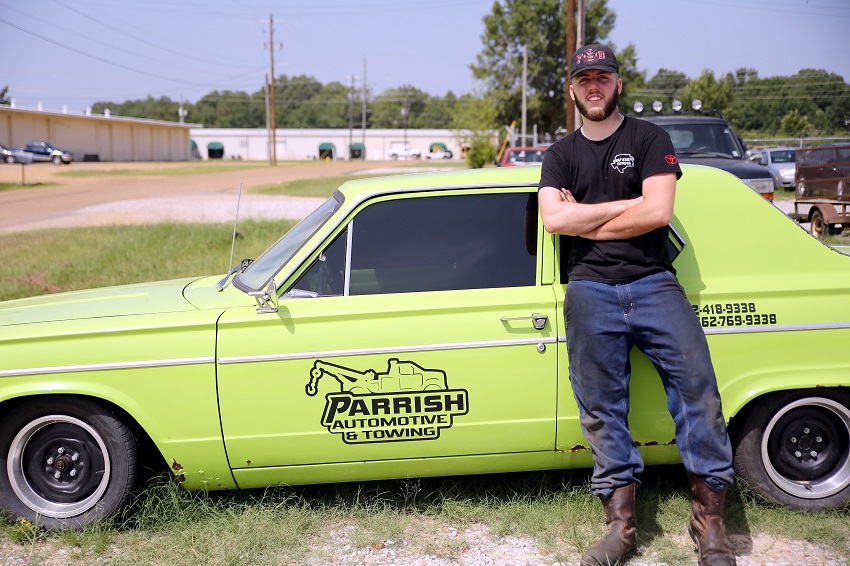 August 15, 2018
One East Mississippi Community College Automotive Technology Program graduate earned a national championship title and another earned second place in the 54th annual National Leadership and Skills Conference in Louisville, Ky.
Matt Walsh of Starkville earned a gold medal in the Job Skills Demonstration, Disc Brakes category, and Kyle Bluitt of Columbus took second place in Job Skills Demonstration, Oil Change.
During the annual competition, more than 6,000 career and technical education students from colleges and universities from across the country compete hands-on in 100 different trade, technical and leadership fields. Only state champions advance to the national championships.
"The students who make it to the national championships are the best in the nation," EMCC Automotive Technology instructor Dale Henry said. "It is a major accomplishment just to qualify to compete in the nationals. To win a medal is a big deal."
Walsh and Bluitt were among five EMCC Automotive Technology Program students to earn state championship titles last April during the SkillsUSA Mississippi competition in Jackson to advance to the national championships. The other three are Cameron Hitt of Columbus, Dillion Miles of Meridian, and Gray Watson of Sturgis.
Both Walsh and Bluitt have since graduated. Since they were students at the time of the state championships, they qualified to compete in the national championships. It is not their first time. Both competed in the 2017 national championships in the same categories they qualified for this year. In 2017, Bluitt took first place and Walsh earned a second place finish.
Walsh, a Starkville resident who graduated from EMCC in May with an Associate of Applied Science degree in Automotive Technology, had to demonstrate to the judges how to perform a brake job from start to finish in a timed competition. There were about 30 state champions in the category in which he competed. Walsh said he well-prepared going into the competition.
"The automotive program at EMCC is great and Dale knows how to train us so we have a pretty good fighting chance of winning once we make it to the competition," Walsh said.
This is the third year in a row that a student in EMCC's Automotive Technology program earned a national championship title at the SkillsUSA competition.
In 2016, EMCC's Automotive Technology Program was awarded a 2015 Cadillac ATS Coupe for having the student who won the gold medal in the Automotive Technology division in the national championships that year. The car is used as a repair training tool for students in the program.
"I have been here for 11 years and there was only one year that we did not come back from the national championships with a medal," Henry said.
Earlier this year, EMCC's Automotive Technology Program was among 12 community college automotive programs nationwide selected by Toyota Motor Company to participate in a pilot program that will allow students to earn certifications through the University of Toyota. Previously, only mechanics employed by Toyota could earn the certifications.
"We have one of the best automotive programs in the nation thanks to the dedication and hard work by Dale and our other instructors in his department," EMCC Vice President of Workforce and Community Services Dr. Raj Shaunak said. "We have a reputation for producing quality automotive service technicians who are sought after by employers."
Walsh, who is employed as a mechanic with Parrish Automotive & Towing Service in Starkville, said he considering pursuing a business and marketing degree from Mississippi State University, with an eye to starting his own automotive business.
Walsh said he is thankful for the education he received at EMCC.
"It definitely feels good to know that I was able to get a quality education from a local college that is right here where I grew up," Walsh said.