EMCC BOARD OF TRUSTEES NAMES BRADBERRY INTERIM PRESIDENT
News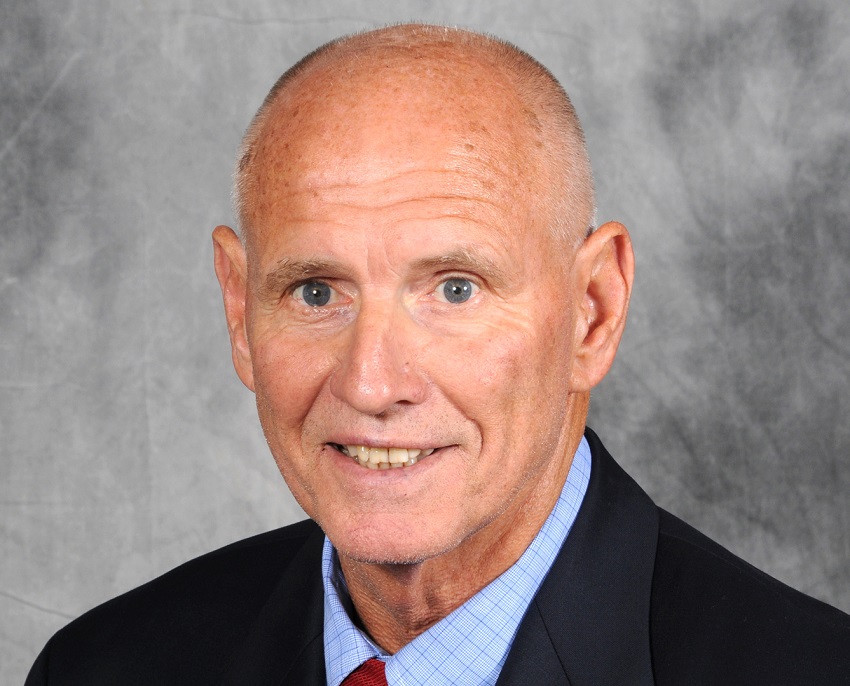 September 7, 2018
East Mississippi Community College Director of Athletics Dr. Randall Bradberry will serve as the college's interim president while the search for a permanent president continues.
Bradberry was offered the position by the EMCC Board of Trustees. He will assume the duties of interim president beginning Monday, Sept. 10.
Bradberry will replace Dr. Rick Young, who assumed the position of interim president on May 18 following the resignation of former EMCC President Dr. Thomas Huebner. Young submitted his letter of resignation to the EMCC Board of Trustees during their Sept. 4 meeting.
The EMCC Board of Trustees will continue accepting applications until Oct. 31 for the permanent position of president.
Bradberry has extensive experience in both athletics and administration. Bradberry was hired by EMCC as athletic director in 2016.
His past experience includes 11 years with the Mississippi State Board for Community and Junior Colleges. After serving as the commissioner of athletics for the Mississippi Association of Community and Junior Colleges (MACJC) as well as executive secretary of the president's association during his stint in Jackson, Bradberry then became the associate executive director for community college academic programs before retiring in 2008.
A former EMCC standout quarterback and head football coach, Bradberry, a native of Sturgis, Miss., was an all-star signal caller for Hall of Fame football coach Bob "Bull" Sullivan during the 1967 and 1968 seasons and later returned to EMCC for a successful 12-year stint (1976-87) as the Lions' head football coach.
Bradberry also previously served as EMCC's director of athletics while adding responsibilities as the college's dean of students and briefly serving as the school's interim president before departing in 1988 for Copiah-Lincoln Community College.
Bradberry's post-EMCC career included eight years at Co-Lin, where he held football coaching duties in addition to having served as the college's director of institutional research while completing his doctorate degree in educational leadership with an emphasis in community colleges from Mississippi State University.
A member of EMCC's inaugural Sports Hall of Fame induction class in 2001 and a 2014 inductee into the Mississippi Community and Junior College Sports Hall of Fame, Bradberry has maintained a distinguished career of nearly 40 years as an administrator, educator and athletic coach at the state, collegiate and high school levels all within the state of Mississippi.
Following a standout prep career at Sturgis High School, Bradberry helped lead the East Mississippi Lions to a two-year composite record of 15-5, including a state runner-up in 1967. As a sophomore team co-captain the following year, he was tabbed as a North Division All-Star quarterback.
Bradberry continued his collegiate career at Delta State University, where he established several school passing records for the Statesmen. Upon graduating from DSU in 1971, he returned to his high school alma mater to kick off what would develop into a successful 27-year coaching career at six different schools among the high school, junior college and university ranks. On the heels of brief prep coaching stints at Sturgis and Cumberland, Bradberry went back to Delta State to serve as a graduate assistant football coach. With a master's degree in hand, he then returned to his junior college alma mater in 1976 to become head football coach at East Mississippi.
Bradberry's dozen years as EMCC's head football coach were highlighted by the program's first state football playoff appearance in school history in 1984 and a seven-win season in 1978.
Married to the former Debbie Riddle of Jackson, Miss., Bradberry is the father of one son, Bo, twin daughters, Libby and Laurie, stepson, Brad, and stepdaughter, Laurie. He also has eight grandchildren.