MATH AND SCIENCE CLUB PLANT SALE
News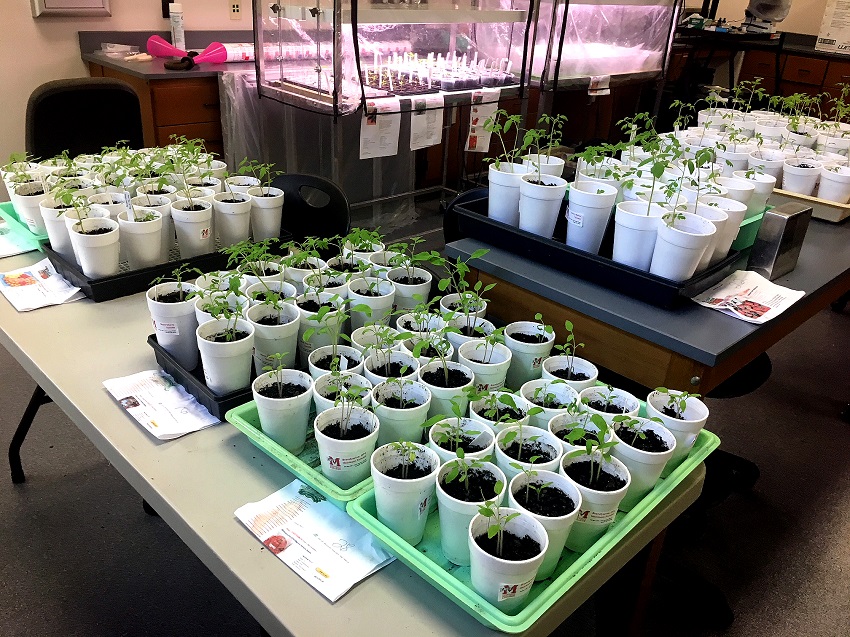 April 6, 2018
Members of the East Mississippi Community College Math and Science Club on the Scooba campus have been growing plants for a Spring Harvest Fundraiser that begins April 9 and runs throughout the month until all the plants are sold.
More than 600 plants will be up for sale, including a wide variety of tomatoes, peppers, rainbow carrots, radishes and green onions. Pepper plants for sale include three of the hottest peppers in the world: Ghost Chili, Carolina Reaper and Trinidad Scorpion.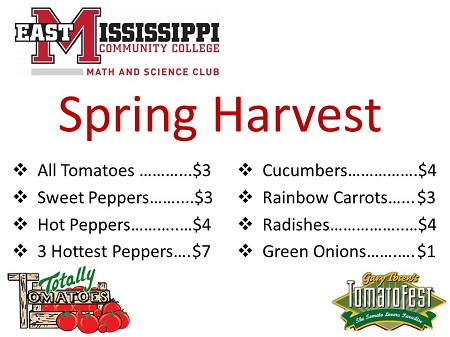 EMCC mathematics instructor Marion Smoot said proceeds from the plant sale will be used to help fund a free tutoring program for children in the community and to expose students to educational and career opportunities in science, technology, engineering and math, or STEM.
"This fundraiser enlightened students on career opportunities in the science field," Smoot said. "Community members in this rural area will have the opportunity to build an even stronger relationship with the college by the purchase of these rare items that cannot be found in the surrounding grocery stores."
Here is a rundown of the costs per plant: green onions, $1; tomatoes, sweet peppers and rainbow carrots, $3; cucumbers, hot peppers and radishes, $4; Ghost Chili, Carolina Reaper and Trinidad Scorpion peppers, $7.
To preorder, email smoot at msmoot2@eastms.edu or Mathematics and Science Division Chair Jairus Johnson at jjohnson@eastms.edu.
The plants will be available for purchase and pickup in Warren Hall, Room 110, in the month of April on Monday through Thursday from 2 p.m. to 3:30 p.m. and on Friday from 9 a.m. to noon. Payments are to be made at the time of pickup. Cash or checks will be accepted.
The plants can also be ordered online at http://emccmsharvestmarket.bigcartel.com. Online payments can be made with PayPal.