EMCC AWARDED GRANT TO HELP AT-RISK WOMEN STAY IN SCHOOL
News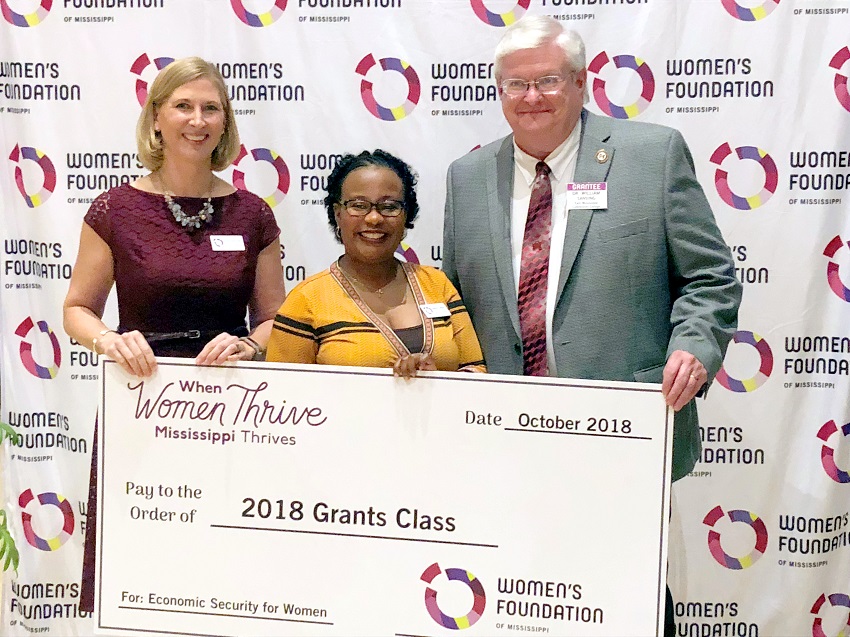 October 17, 2018
East Mississippi Community College has been awarded a $20,000 grant by the Women's Foundation of Mississippi to launch the P2P, or Plan2Postpone, campaign to educate students about methods to avoid unplanned pregnancies and to provide resources to expectant mothers and those with children.
The need is great, said EMCC counselor Kimberly D. Rush, a Licensed Practical Counselor who will serve as the P2P program director.
"Research shows that students who become pregnant while they are in school are much less likely to complete their degree," Rush said.
According to the National Campaign to Prevent Teen and Unplanned Pregnancy, only 40 percent of teen mothers finish high school and fewer than 2 percent earn a college degree by the age of 30.
EMCC's Counseling & Advising Center on the Golden Triangle and Scooba campuses will spearhead the program, which will be implemented in January 2019.
Among other things, the program will provide students with information about the benefits of postponing pregnancy until after graduation, as well as educating them about pregnancy prevention methods and sexually transmitted diseases. Financial assistance will be available to students with children to help pay for childcare, gas, food and other expenses.
"The cost of daycare is rising and you have diapers, formula and all the other costs associated with raising a child," Rush said. "Unfortunately, some students have to choose between staying in school and supporting their child. As a result, some of them have to drop out. Or goal is to prevent that from happening if we can."
Plans also call for setting up a Love Pantry at both the Golden Triangle and Scooba campuses that will be stocked with items such as gas cards, diapers, wipes, ready-to-eat food items and school supplies, to name a few things.
Signing up for the program will consist of filling out a simple survey to identify the student's needs, Rush said.
"If a student needs gas to take her child to a doctor's appointment, she will fill out the survey and be given a gas card," Rush said. "It won't be a matter of her waiting for days and days."
A big component of the program will be educating students. Guest lecturers will speak at Psychology and Sociology classes, as well as at Health, Physical Education and Recreation classes. Brochures will be printed and handed out at booths set up at school events and incoming freshmen will be provided with program information during JourneyEAST orientation sessions.
"Our goal is to host a P2P event every month on each of our two campuses," Rush said. "I am pretty pumped about the program. Hopefully, we will be able to help students who otherwise might not have been able to complete their associate's degrees."
Funding for the program was officially awarded Oct. 15 at the Women's Foundation of Mississippi's Women of Vision 2018 event at the Mississippi Museum of Art in Jackson. EMCC was among 11 higher education and nonprofit programs awarded a combined $285,000 in grant funds by the Women's Foundation of Mississippi, a Jackson-based nonprofit group dedicated to funding programs that improve the lives of girls and women statewide.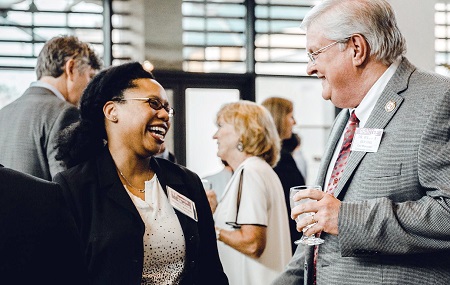 "We are very grateful to the Women's Foundation of Mississippi for providing funding for this program," said EMCC Associate Dean of Instruction William Sansing, who will serve as one of the P2P supervisors. "Providing at-risk students the information and resources they need to stay in school and complete their education benefits their families and the community at large."
Economic security for women is the mission of the Women's Foundation of Mississippi, according to the agency's website.
"Women have greater opportunity for upward mobility and economic sustainability when they can plan for pregnancy, earn a degree or receive relevant job training, and pursue a viable career with a livable income," the website states. "By cultivating social change, the Women's Foundation of Mississippi is committed to helping women and girls transcend our state's dire social and economic barriers – because when women are economically secure, safe, and healthy, then families and communities are economically secure, safe, and healthy. When women thrive, Mississippi thrives."
For more information about EMCC's P2P program, call Rush at 662.243.2614 or email her at krush@eastms.edu.