LION ACADEMY HELPS KEMPER COUNTY HIGH STUDENTS READY FOR EMCC
News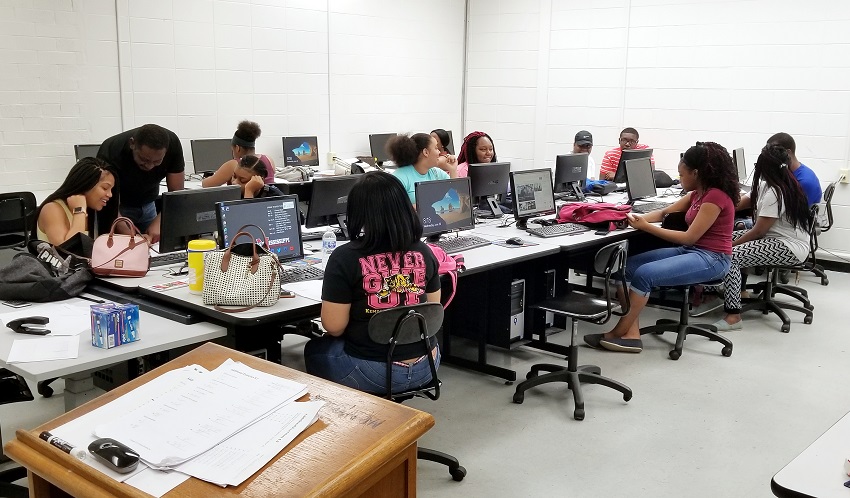 July 1, 2018
East Mississippi Community College and Kemper County High School have partnered on a pilot program that helps students at the high school prepare to dual enroll at the college.
EMCC has created a Lion Academy in which high school students participate in a four-week intensive course that provides them skills needed to enroll in and complete EMCC's English Composition I and College Algebra classes.
On Friday, June 29, 10 of the 11 Kemper County High School students who completed the first academy were awarded certificates of completion during a ceremony at EMCC. One student was unable to attend.
"This is all about providing educational opportunities for students in our district," EMCC Associate Dean of Instruction James Rush said.
The pilot program comes on the heels of efforts last year between the two educational institutions to offer dual enrollment opportunities for students at the high school.
The purpose of the Lion Academy is to offer classroom instruction and individual assistance to high school juniors and seniors prior their enrollment in English Composition I and College Algebra.
"According to a report by the Department of Education 2017, one way to help increase completion rates is by developing partnerships with local high schools to evaluate college readiness of students coming from the local schools," Rush said. "Accordingly, colleges and schools can implement programs and strategies to help bring students to a level where few of them will need developmental courses. By offering this program, we hope to prepare the students to be successful in the gateway college courses. "
EMCC math instructor Dustin Atkinson taught the College Algebra preparatory course for the academy and Humanities instructor Shannon Pendergrass taught the students English Composition.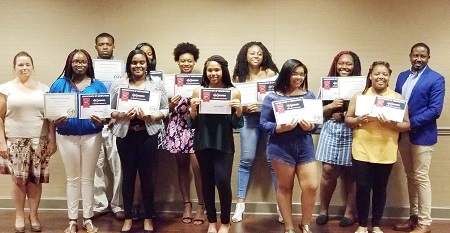 "They were awesome instructors," Rush said. "Because of their willingness to teach, the academy was able to happen this year. They believe this opportunity will propel the students this upcoming academic year."
The Lion Academy will be offered again next summer and EMCC staff are exploring ways to offer the program during the regular semesters. Rush said there are plans to expand the program to include students at other high schools in EMCC's district.
Kemper County High School students who completed the Lion Academy are: Tyra Benoman, Deneshia Boyd, Ta'lia Brown, Trinity Davis, Randaius Gully, Kenya Hicks, Perryon McClelland, Shakiya Powe, Nic'qundria Smith, Aaliyah Stevens, and Khiara Towers.
Atkinson, Pendergrass and Rush participated in the certificate award ceremony for the students, as did Kemper County High School Principal Kathi Wilson.