EMCC TO HOST LAN PARTY, E-SPORTS TEAM TRYOUTS
News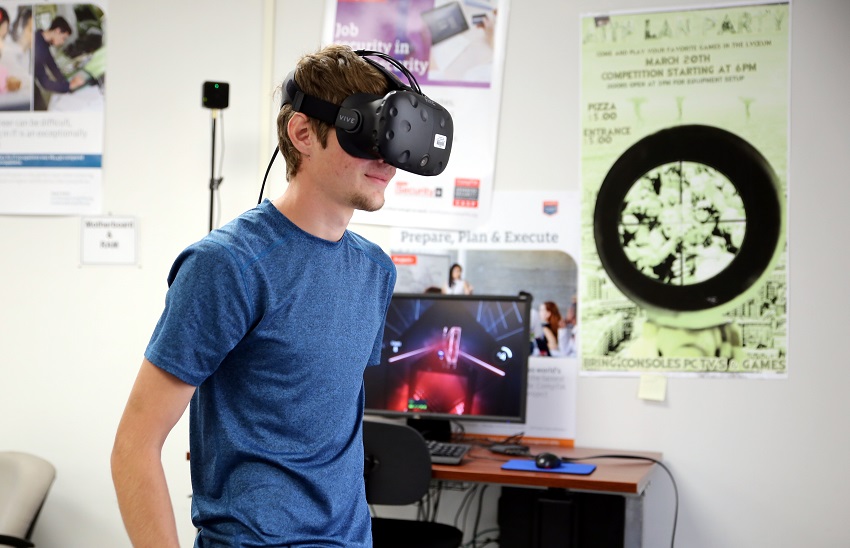 September 13, 2018
Gamers and the general public are invited to attend a Local Area Network, or LAN, party Friday, Sept. 21, from 6 p.m. to midnight in the Lyceum Auditorium on East Mississippi Community College's Golden Triangle campus.
Tryouts will also take place at that time for the EMCC electronic sports, or eSports, team, in which members will compete against student gamers from across the U.S. EMCC students, including those enrolled in the Golden Triangle Early College High School or dual enrolled at EMCC from another high school, are welcome to try out for the team.
The students must have a 2.5 GPA or better and cannot be on academic probation.
"We want to give any student in good academic standing the ability to participate," EMCC Information Systems Technology Director Brandon Sesser said. "We will give students who don't meet the GPA requirement a half semester to pull their grades up."
East Mississippi Community College's student organization, the Association of Information Technology Professionals, is hosting the event, which will include a biannual games tournament and plenty of activities for the general public.
There will be both PC and console games available for play, as well as tabletop and card games. There will also be five HTC Vive virtual reality stations and five PlayStation 4 virtual reality stations available for play.
"We will have four quadrants this year," Sesser said. "There will be one quadrant for food and table top gaming and another quadrant for LAN gaming. We will have a quadrant for eSports and another for virtual reality."
Attendees can also bring their own PC, console or other gaming equipment.
There is a $5 admission fee for students, with food and drinks available for $5. Admission for the general public is $10.
"This is a great family event," Sesser said. "We want everyone to come out and have fun."
Universities across the country are fielding eSports teams in what has become a growing trend. Many universities offer scholarships to promising prospects. The universities host gaming competitions in which participants can compete online or in person. Typically, sponsors donate prize money for the competition winners.
"It could be a $25,000 scholarship that goes to the student," Sesser said. "Some sponsors will designate half the winnings to the school and the other half to the eSports competition winner."
Sesser said hopes are to grow the eSports team.
"This is the future," he said. "We want to be on the forefront and not miss out."
For more information, contact Sesser by email at bsesser@eastms.edu or by phone at 662.312.8114.