EMCC STUDENT'S POEM TO BE PUBLISHED IN LITERARY JOURNAL
News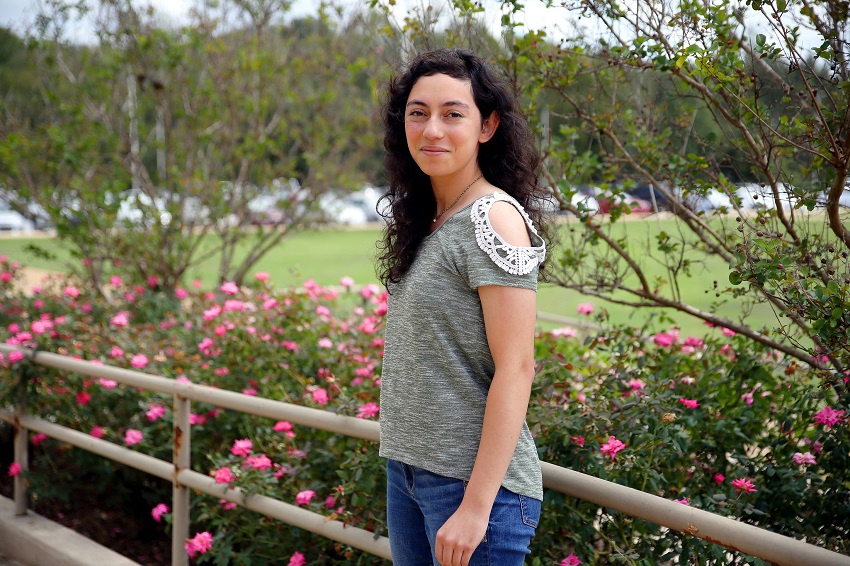 East Mississippi Community College sophomore Karie Pinnix, 19, is among 25 college students worldwide whose writings will be included in the 2018 online issue of "Nota Bene," a Phi Theta Kappa Honor Society literary journal.
Nota Bene "recognizes outstanding writing of Phi Theta Kappa members and demonstrates to the literary public the academic excellence and commitment to scholarship found at two-year colleges," the Phi Theta Kappa website states.
The 2018 issue of Nota Bene will be published online this winter. Pinnix submitted her poem titled "Reality of a Miracle" to Nota Bene but was not expecting a response.
"When I received an email that said my work would be published I was just shocked," said Pinnix, a Mathiston native who graduates from EMCC in December.
Phi Theta Kappa is the premier honor society recognizing the academic achievement of students at associate degree-granting colleges and helping them to grow as scholars and leaders, the agency's website states. The society is made up of more than 3.5 million members and nearly 1,300 chapters in 10 nations, according to the website at www.ptk.org.
Only Phi Theta Kappa members currently enrolled in college may submit articles to Nota Bene, which has been produced annually since 1994. This year, there were 521 individual submissions to the online magazine, Phi Theta Kappa Content Manager Erin Cogswell said.
Eric Ford, a biology instructor and Phi Theta Kappa advisor on EMCC's Golden Triangle campus, said he is excited for Pinnix.
"There are so few entries selected for publication in Nota Bene and the fact that Karie's poem was among those chosen is outstanding," Ford said. "She is a bright, talented student who is deserving of the recognition."
Pinnix said "Reality of a Miracle" is about her experience volunteering at a food pantry in Choctaw County.
"I never realized how big of a problem hunger is in the place I grew up in until then," Pinnix said. "It made me aware of all the other problems we have in our country. The poem is about how we ignore the problems we face. In my poem, I acknowledge how I wanted to do something to help out and make a difference but I didn't know how."
One stanza in the poem states:
There is hunger and unemployment
Abuse, neglect, disorder, pain
In a small southern town that I call home
But then
There is the side who was blessed in wealth
The ones who had the most luck in their miracle
Doctors, lawyers, college graduates
Some who see this uncanny divide
But somehow take it for granted instead
Pinnix said she has been writing poetry, essays and journal entries since her youth.
"I write a little bit of everything," Pinnix said. "I am sort of drawn to social issues. Helping others is something that has always interested me."
Once she graduates from EMCC, Pinnix plans to attend Mississippi State University and major in communications with an emphasis in public relations.
"Whatever I do I think I would like for it to mainly involve writing," Pinnix said.
When she isn't attending school or studying, Pinnix enjoys reading, playing piano and watching movies. She is a volunteer with United Way. She is the daughter of Averett and Melba Pinnix and has a brother, James, who is 12.
She said having her poem accepted by Nota Bene has encouraged her to write more.
"Poetry has always been one of the easiest things for me to write and it is something I enjoy doing," Pinnix said.