ITALY NATIVE ENJOYING TIME AT EMCC
News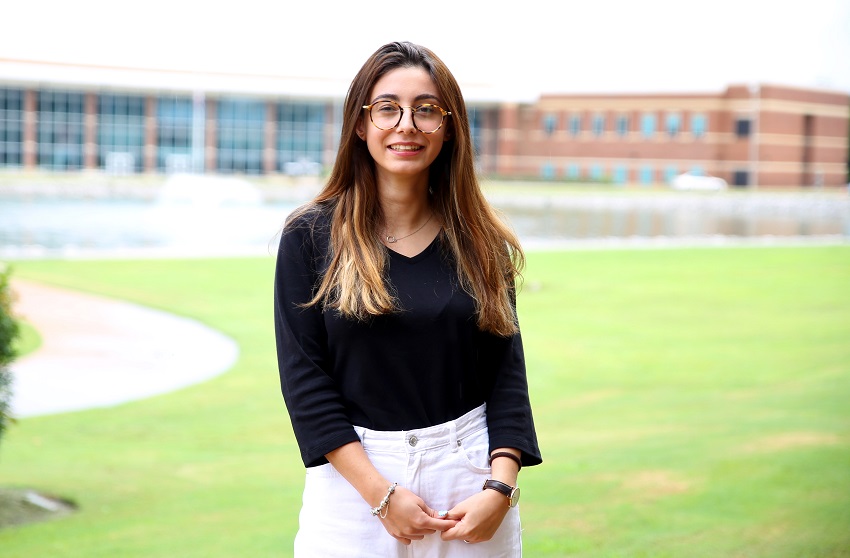 September 28, 2018
Ferrara, Italy resident Shirli Salihaj, 19, visited her aunt in Starkville a couple of times before deciding last year to move to the area to attend school.
Salihaj is in her first term at East Mississippi Community College. After graduating from the college, Salihaj said she will likely attend Mississippi State University to earn a master's degree in marketing with a possible second major in mathematics.
"I would like to teach marketing or math at a university here in the U.S.," she said.
Students in Italy attend five years of high school versus four in the states. With a year of high school left to complete in Italy, Salihaj decided to earn her GED in the states and enroll at EMCC to get an early start on her postsecondary education.
"I really like it here," she said. "It is much different than it is in Italy. The teachers here are much friendlier. You also have much more of an opportunity to choose your classes. In Italy, the university chooses your classes for you. For example, a marketing major cannot take art classes in Italy."
Most universities in Italy also do not allow students to earn a double major, Salihaj said.
"You can complete one degree and then earn another but you can't take both at the same time," she said.
Salihaj is the daughter of Iliriana Bimi and Remo Salihaj.
"In Italy, married women keep their surname," she explained. "My mother is Iliriana Bimi. Her sister — my aunt here in the states — is married and she is Iva Bimi Ballard. We don't have middle names in Italy either."
Shirli Salihaj's parents are originally from Albania but they immigrated to Italy where they earned their citizenship. At home, she speaks mostly Italian. At her aunt's home in Starkville, she speaks English and Albanian.
"My English is not so good yet," she said with a laugh.
Salihaj has ties to EMCC. Her aunt is married to Tad Ballard, who is the son of former EMCC Director of Libraries Donna Ballard, who retired in February.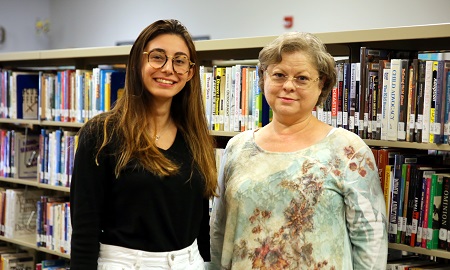 "Shirli is such a sweet girl," Donna Ballard said. "She is really more like a granddaughter to me. She has a younger sister in Italy too and they are both just precious girls."
Salihaj said there are cultural differences between Mississippi and her home country.
"For one thing, people here are quiet when they drive," she said, laughing. "In Italy, we are not quiet drivers. We yell more."
There are some things she misses from home, including food. Balsamic vinegar, Parmesan cheese, Parma ham and Bolognese sauce originated in the region of Emilia-Romagna where Salihaj's hometown of Ferrara is located. One travel website describes the region as "one of Italy's culinary superstars."
"I really do like American hamburgers though," Salihaj said.
When she is not studying, Salihaj enjoys taking photographs, swimming, reading and listening to music.
"I also like working with kids," Salihaj said. "When I was in Italy, I volunteered with a pediatric hospital."