EMCC 2018 HOMECOMING ACTIVITIES ANNOUNCED
News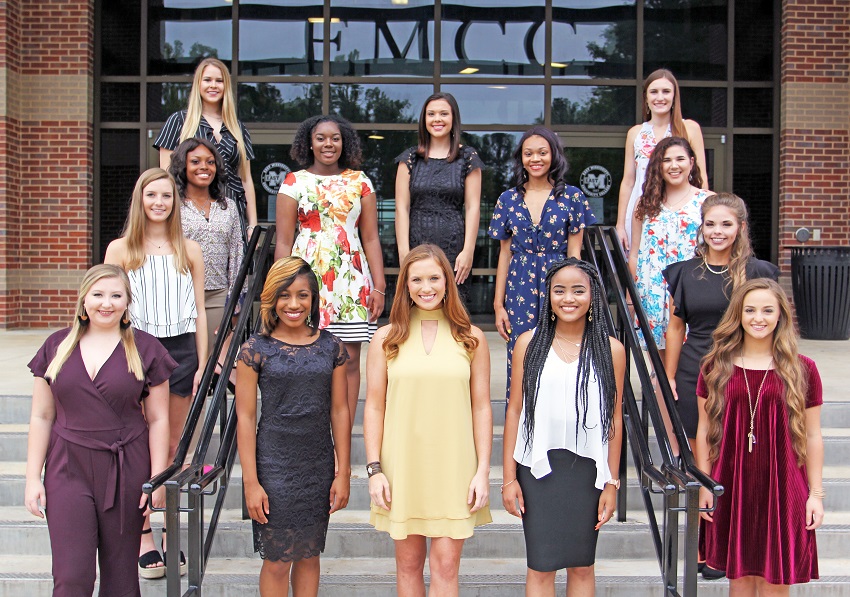 October 2, 2018
A parade, alumni luncheon and Sports Hall of Fame induction ceremony are a few of the many activities planned for East Mississippi Community College's 2018 Homecoming, which includes a Saturday, Oct. 13, football showdown as the EMCC Lions take on Holmes Community College at 2 p.m.
Festivities kick off with a Homecoming parade Thursday, Oct. 11, beginning at 5:30 p.m. The public is invited to attend. The parade will begin at Aust Hall and proceed in front of Gilbert Anderson residence hall. The parade will turn by the campus police station, pass the student union building, proceed around by the baseball fields, and pass by the men's football dorm before ending back at Aust Hall.
On the evening of Friday, Oct. 12, an induction ceremony will take place for the 2018 EMCC Sports Hall of Fame class in the F.R. Young Student Union. Reservations are required. Call 662.476.5063 for reservations. Inductees are: Larry Anderson (basketball, 1981-83); Jack Lewis Dudley (baseball and basketball, 1956-1958); Mike Luke (basketball, 1970-72); Mary Ann Hodges Fulton (basketball, 1950-52); Lance Lewis (football, 2009-10); Kate Neely McCarty (softball, 2006-12); Lynn Ethridge Roberson (basketball, 1972-74); Dwane Taylor (football, 1972-74); Larry Vick (baseball and football, 1972-74); Raleigh Wood (baseball, 1981-83).
A full day of activities are scheduled for Saturday, Oct. 13. Here is a breakdown of events:
9 a.m. — The Foundation Board will meet in the Davis Administration Building. Tailgating areas will open.
9:30 a.m. — Alumni will meet to register and share coffee and refreshments in Stennis Hall.
10 a.m. — Alumni / Foundation joint meeting in Stennis Hall auditorium. Art exhibits featuring student and faculty work opens. F.R. Young Student Union, Aust Hall, Chapel in the Pines and the Orr Center open.
10:45 a.m. — Buddy Faulkner Drive dedication takes place.
11:30 a.m. — Alumni & Friends Luncheon will begin at the F.R. Young Student Union. Alumnus of the Year and Distinguished Service Award honors will be presented.
Noon — Recruiting tent for high school students opens.
2 p.m. — Game starts. EMCC vs Holmes at Sullivan-Windham Field
1st Quarter — Former EMCC athletes recognized
2nd Quarter — Veterans of military service recognized
Halftime — Recognition of the 2018 EMCC Sports Hall of Fame inductees, the Alumnus of the Year, John Apple, and the Distinguished Service Award recipient, Dewayne Hull. The 2018 Homecoming Court will be presented, and the Homecoming Queen will be crowned. Members of the 2018 Homecoming Court are Abby Bates of West Point, Rylee Bowman of Ackerman, Carley Hurst of Caledonia, Leah Jackson of Starkville, Alexandria Jennings of Columbus, India Jones of Laurel, Morgan Jones of Columbus, Stephanie Kauffman of Macon, Blair Madison of Columbus, Melanie Moore of Caledonia, Kathryn Reeves of Morton, Lauren Walker of Collinsville, Ellie Yarbrough of Louisville, and Grace Yarbrough of Louisville.
3rd Quarter — Recognition of EMCC coaches.
For information about EMCC's Homecoming activities, contact EMCC Director of Alumni Affairs and Foundation Operations Gina Cotton at 662.476.5063 or gcotton@eastms.edu.