EARLY CHILDHOOD ACADEMY OPENS AT EMCC'S GOLDEN TRIANGLE CAMPUS
Early Childhood Academy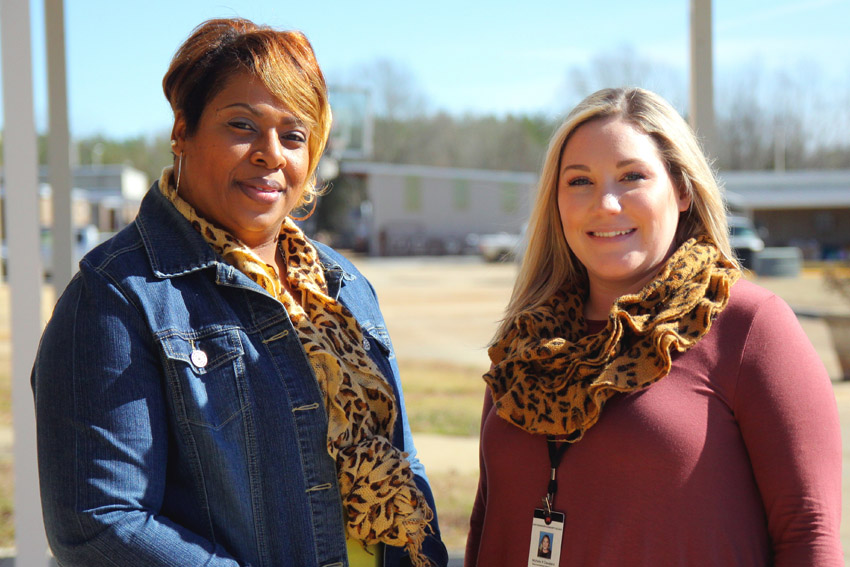 January 25, 2018

A new state program that provides resources to parents and child care center operators has opened an office on East Mississippi Community College's Golden Triangle campus.
The primary focus of the Early Childhood Academy is to provide parents and child care facilities the tools needed to ensure children up to 5 years of age are prepared to enter kindergarten, Resource and Referral Center Associate Michelle Cleveland said.
"We want to make sure children are receiving the learning opportunities they need in order to succeed, whether they are at home with a parent or caregiver or are in a child care center," Cleveland said.
With cooperation from the Mississippi Community College Board and support by Gov. Phil Bryant, a grant from the Mississippi Department of Human Services was awarded to fund the creation of an Early Childhood Academy at each community college in the state.
"In the first five years of life, 90 percent of the brain is developed," Bryant states in a quote on the Early Childhood Academy website. "School readiness means that children enter school ready to benefit from early learning experiences in order to be successful. Families, early childhood providers and community partners must work together to provide safe and healthy experiences that will ensure that all of Mississippi's children are ready to enter school ready to learn."
While the focus is on kindergarten readiness, parents and caregivers of children of any age can make use of the program's resources, all of which are provided for free.
"Once our office is fully set up, we will have toys, games and books for both parents and children that they can check out," Cleveland said. "We will also have classes for moms with specialists providing information on things like prenatal care, breast feeding and infant development. We will also team up with EMCC's Nursing students, who will be doing nutrition, health and exercise activities with children."
Referral services are also available for parents or caregivers of children with particular needs.
Monthly community events are planned and will include children's activities such as story time and art projects. The first community event is slated for Wednesday, Feb. 21, from 10 a.m. to 11 a.m. in the Early Childhood Academy, located in the Douglas Building across the hall from the Adult Basic Education Launch Pad.
Services for operators of child care centers are also available, Coaching and Professional Development Specialist Carolyn Harris said.
"Early childhood providers have to have so many professional development hours per calendar year to keep their licenses up-to-date," Harris said. "I provide the training, which includes issues such as health and safety, lesson plan development and professionalism."
The free professional development training is available to operators of child care centers that accept certificates from the Mississippi Child Care Payment Program (CCPP), which helps qualified parents with child care costs.
Harris also provides on-site visits.
"If a childcare center is operational and has a license and they don't have a curriculum, my job is to assess the needs of the center and find and implement the curriculum that best meets the needs of the staff and children there," Harris said.
While training is only provided to employees of child care centers that accept CCPP, resources are available that can be checked out for free by any child care center operator.
The Early Childhood Academy hours of operation are Monday through Thursday from 8:30 a.m. to 4:30 p.m. and on Friday from 8:30 a.m. to 3 p.m.
Harris can be reached by email at charris2@eastms.edu. Cleveland's email address is mcleveland@eastms.edu. Both can be reached by phone at 662.243.1999.