SANDERS NAMED EMCC DEAN OF STUDENTS
News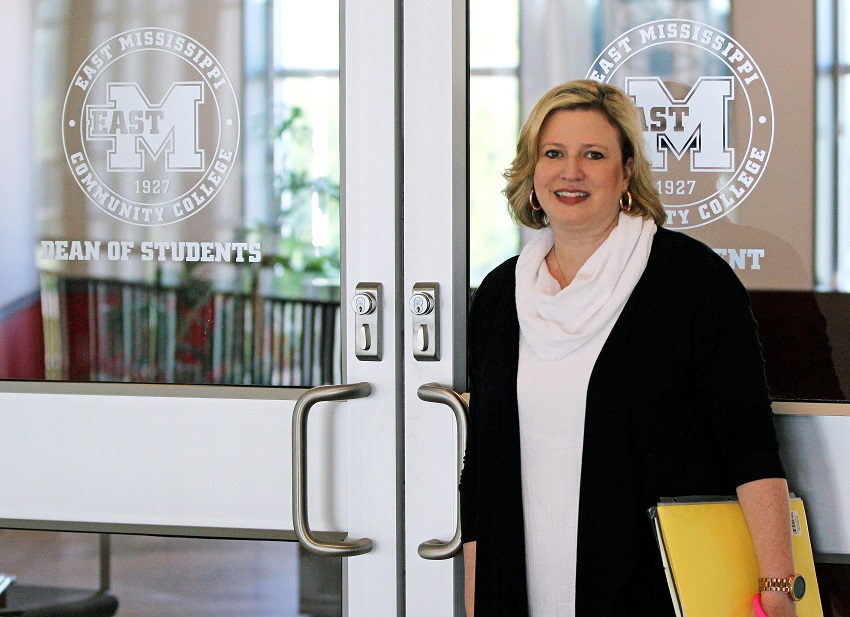 July 20, 2018
Longtime East Mississippi Community College administrator Dr. Melanie Sanders has been named dean of students for the college's Golden Triangle campus.
Sanders replaces Cathy Kemp, who retired June 29.
"I am excited about the new position and the opportunity to expand on what Cathy and others before her have done," Sanders said.
Sanders is a former associate dean of instruction for EMCC's Career Technical programs, which includes more than 30 fields of study in areas such as Mechatronics, Business Technology and Associate Degree Nursing, to name a few. She has worked for the college since 1998.
In her new role, Sanders will supervise various campus programs and serve as a liaison between the college and the Golden Triangle Early College High School. She will also act as conduit between college personnel and student organizations, such as the Student Government Association and Student Voices.
Her duties will also entail planning a multitude of annual events on the Golden Triangle campus, such as the Back to School Bash, Proud to be an American day and various leadership activities, to name a few.
"It is important we make sure our students feel connected to the campus and their peers, faculty, staff and administrators," Sanders said.
A Tupelo native, Sanders is a graduate of Mississippi State University where she earned an undergraduate degree in Marketing Technology Education, a Master's degree in Technology Education and a doctorate in Higher Education Administration.
Before she began work at EMCC, Sanders worked for four years at Kosciusko-Attala Vocational Center, where she taught high school Co-op, which combines classroom education with practical work experience. She resides in West Point with her husband, Bruff Sanders.
"Melanie's service to EMCC during her time here has proven to be invaluable and we are excited to have her fill this critical position," EMCC Vice President of the Golden Triangle Campus Dr. Paul Miller said. "Providing a learning environment in which our students are engaged is important and I can think of no one better suited to achieving that goal than Melanie."
As dean of Student Affairs, Sanders will spend more time interacting with students than she did in her previous position.
"I am really looking forward to that," Sanders said.