COSMETOLOGY DEPARTMENT OFFERING SALON SERVICES TO PUBLIC
News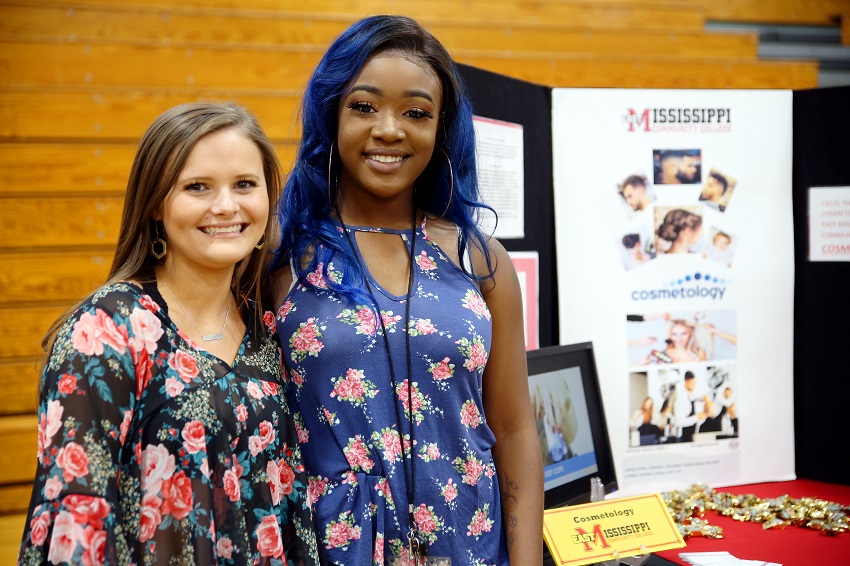 October 10, 2018
The Cosmetology department on East Mississippi Community College's Golden Triangle campus is offering full salon services to the public.
Cosmetology students who have been learning to roll, wrap, cut and tint hair are now prepared to put their skills to work.
"We have a really good group of students who have been working hard to hone their craft," EMCC Cosmetology instructor David Long said. "The public benefits because we are able to offer very reasonable prices and I will be supervising to ensure everything is done correctly."
The Cosmetology department will be open to the public Wednesdays from 8 a.m. to 11:30 a.m. and from 1 p.m. to 3 p.m. Walk-ins are welcome but appointments are encouraged, especially for chemical treatments such as waves or hair relaxers.
EMCC Cosmetology student Valencia Buckingham of Aberdeen said she enjoys working with clients on Wednesdays.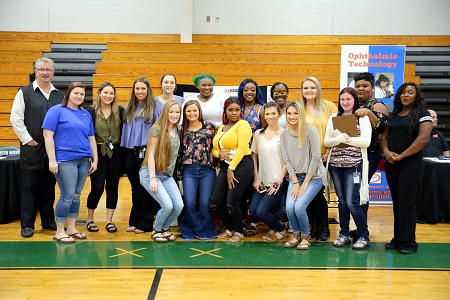 "They come in, we have great conversations and they leave with a smile," Buckingham said. "That is rewarding to me because I have always had a passion for making people look beautiful."
Students in the Cosmetology department must complete a minimum of 1,500 hours of training before earning a vocational certificate and qualifying to take the Mississippi State Board of Cosmetology certification exam. The course takes a year to complete.
The students are in class Mondays through Fridays for about 40 hours a week. All the training takes place in the Cosmetology department, which is set up like a full-service salon, with a customer service desk and hair cutting and washing stations.
"I love everything we do here at EMCC," Cosmetology student Jordan Sellers of Louisville said. "It is interesting to learn all of the new techniques. I especially like working with the general public when they come in. That really helps us to prepare for the real world."
Among other things, students are taught how to perform facials, pedicures, various coloring techniques and how to style, wave and straighten hair.
To schedule an appointment for available services through the Cosmetology department, call 662-243-1915.