EMCC'S ART PROGRAMS RANKED NO. 1 BY AFFORDABLE COLLEGES ONLINE
News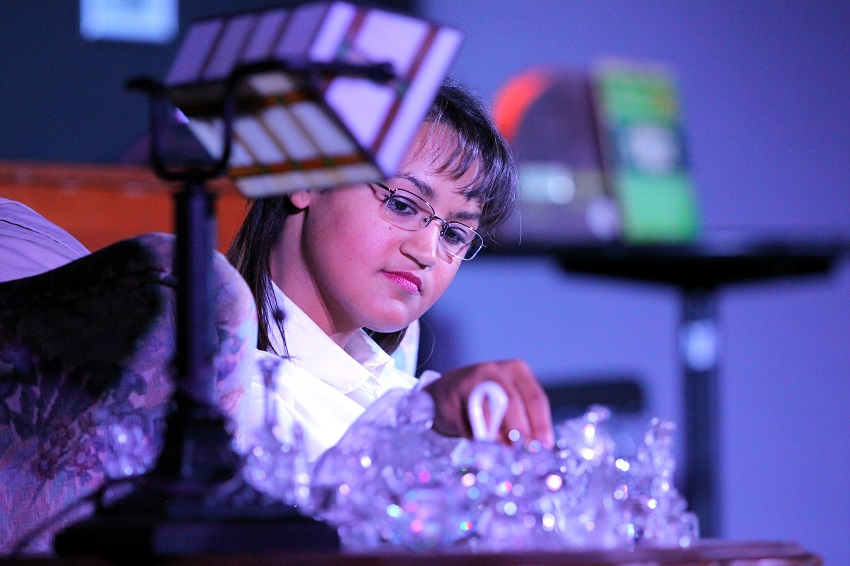 October 5, 2018
East Mississippi Community College's Art programs were ranked No. 1 in the nation among two-year colleges in a report released Friday, Oct. 5, by AffordableCollegesOnline.org.
According to the report titled "Best Online Art programs 2018-2019," only accredited colleges were included in the study that looked at affordability, quality, flexibility and program offerings to compile the list of Top 20 schools.
According to the AffordableCollegesOnline.org website, the rankings are backed by data collected and analyzed from The Integrated Postsecondary Education Data System, a program managed by the National Center for Education Statistics.
EMCC offers a wide range of academic courses online for those who wish to earn an associate's degree with a concentration in areas such as art, music or theater.
"Online classes are very popular," EMCC Director of the Mighty Lion Band Chris King said. "There are numerous students in the band who take an online course or a hybrid online course."
Music students can concentrate in vocal, music education or instrumental music, the latter of which can include an emphasis in piano, woodwinds, brass or percussion instruments.
"We have really worked hard to improve our course offerings and grow our department," King said. "We have been very lucky in that we have the support of our administration. Given everyone's efforts, it doesn't surprise me we have moved up on the list but we are certainly thrilled to have the top spot."
EMCC art instructor Lisa Spinks, who teaches art appreciation and art history classes online, agreed.
"We are honored that our endeavors and hard work in fine arts are being recognized at a national level," Spinks said.
In February, AffordableCollegesOnline.org ranked EMCC No. 1 in the nation among "The Most Affordable Online Colleges with Quality Programs in 2018." EMCC was the only college on the list to earn a perfect score of 100. EMCC was ranked No. 7 on the list last year.