MULTI-AGENCY, ACTIVE-SHOOTER DRILL TO TAKE PLACE AT EMCC
News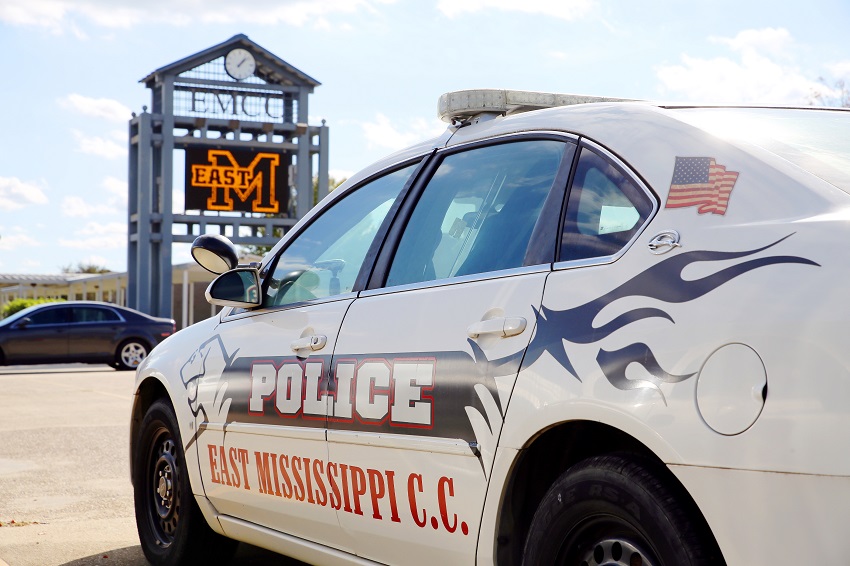 November 5, 2018
Local, state and federal agencies will participate in an active-shooter drill Friday, Nov. 9, on East Mississippi Community College's Golden Triangle campus.
EMCC's Police Department will serve as the lead agency for the training exercise that will include representatives from the Federal Bureau of Investigation and the U.S. Department of Homeland Security. Lowndes County will send personnel from the Sheriff's Office, Fire District and County Coroner. The Columbus Lowndes County Emergency Management Agency will participate, as will Columbus Air Force Base and the Mississippi Highway Patrol.
An area HAZMAT response team is expected to take part in the exercise, as are SWAT members and a helicopter crew. Other agencies may participate as well.
"Primarily this is training for incident command response teams," EMCC Assistant Police Chief Steve Windish said. "Unfortunately, we understand something like this could happen and this live action shooter drill scenario will help us to better respond and to coordinate our efforts with outside agencies."
The exercise is expected to begin at 10 a.m. and last for about an hour. The Douglas Building and portions of the Center for Manufacturing Technology Excellence will be closed during the drill and parking lots adjacent to those buildings may be cordoned off.
During the exercise the various agencies will respond to a call of a shooter, or shooters, on campus. They won't know the location of the shooter(s) or any other details. Both the law enforcement agencies and the shooter(s) will be armed with simunitions, or rounds that fire paint balls.
"The officers are going to have to make entry and take out the shooter and go from there," Windish said.
The Lowndes County Sheriff's Office will bring their mobile command center and there will a designated area in the parking lot for media covering the event, much the same way as would occur during an actual emergency.
Lunch and a post-drill assessment will take place in the student union after the exercise concludes.
EMCC has earmarked Nov. 5 through Nov. 9 as Safety Week and instructors will take time at the beginning of each class to go over the college's emergency plan, show them evacuation maps and answer any questions or concerns they may have.
"We hope the information we provide to our students will never be needed," EMCC Vice President of the Golden Triangle Campus Dr. Paul Miller said. "But we want students to think now about how they will respond if the need ever arises."