EMCC'S HURT, YOUNGER CHOSEN AS HEADWAE RECIPIENTS
Award Recipients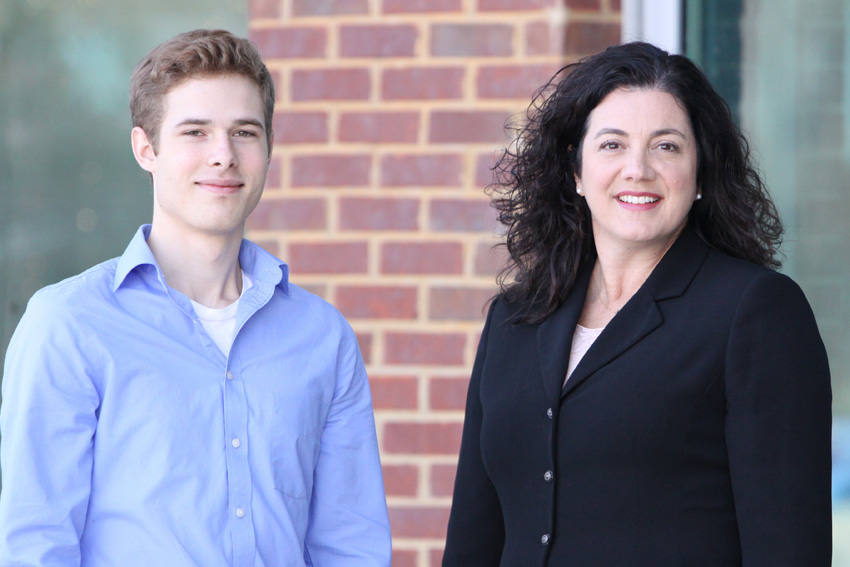 November 29, 2017
East Mississippi Community College chemistry instructor Tara Hurt and student Caleb Younger have been named the college's 2017-18 HEADWAE (Higher Education Appreciation Day, Working for Academic Excellence) award recipients.
Hurt and Younger will be honored Feb. 20 during the 31st Annual Higher Education Appreciation Day at the Jackson Marriott Hotel.
Each year, a student and instructor from each community college and university in the state are recognized for their outstanding work. The honorees are invited to the state capitol where they are welcomed by the lieutenant governor and recognized in each chamber of the Legislature. A luncheon follows in which they are formally recognized in front of their guests, institution leaders, corporate sponsors and legislators.
"Tara and Caleb are well deserving of the recognition and we are delighted to have them represent EMCC on Appreciation Day," EMCC Associate Dean of Instruction Gina Thompson said.
Hurt is in her 15th year at EMCC as a chemistry instructor. She graduated from Mississippi University of Women with a bachelor's degree in microbiology and earned her master's degree in chemistry from the University of Southern Mississippi.
She worked in industry for a while and later in research at MSU before beginning her teaching career at EMCC.
"I love teaching and being in the classroom," Hurt said. "After 15 years, I still get excited when students understand something you have been trying to explain to them and all of a sudden it clicks. You see it in their faces."
Hurt is married to Ben Hurt, a technology consultant who owns Hurt Technology. The couple have four children: Abigale, 16; Amelia, 12; Isaac, 9; and Ian, 8.
"It is a pretty lively household with four children," Tara Hurt said. "We like to travel and we go camping a lot."
Younger graduated from EMCC in May of this year with plans to earn a bachelor's degree in engineering.
"I changed my major and want to enroll in the Bachelor of Science in Nursing Program at Mississippi University for Women," Younger said. "I would like to become a nurse practitioner. I am taking the prerequisite courses I need at EMCC."
Younger is active on campus. He has served as a student ambassador and orientation leader. He is the past vice president and current president of the Student Government Association and is a member of the College Republicans and Phi Theta Kappa Honor Society.
Younger is the son of Kyle and Sandi Younger of Steens. He has three younger sisters: Julie, Lindsey and Bailey.
So, where does he see himself in 10 years?
"Lord willing, I will be married and have a family," Caleb Younger said. "Hopefully, I will be running a family clinic or something similar and doing well."