EMCC AT TOP OF LIST IN NATIONAL RANKING
National News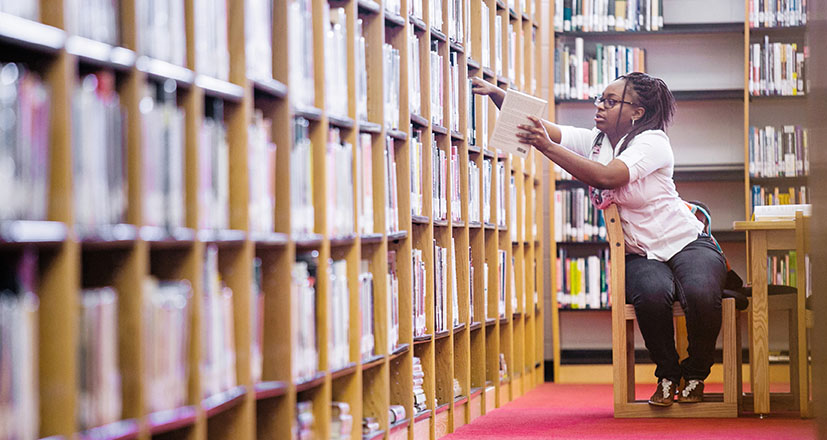 September 19, 2017
East Mississippi Community College has garnered top billing in a national ranking by Nonprofit Colleges Online. EMCC was named first in "The 50 Best College's for Online Associate's Degrees" in the ranking that considered factors such as tuition rates, student-to-teacher ratios, percentage of students receiving scholarships or grant aid from the college, number of associate's degree programs offered, and U.S. News scores.
EMCC President Dr. Thomas Huebner said he is pleased with the ranking by Nonprofit Colleges Online but not surprised.
"The world of higher education is changing as more colleges and universities work to supplement brick-and-mortar classrooms with online offerings that provide students more options and flexible scheduling," Huebner said. "We have worked hard at EMCC to ensure that we are on the forefront of that growing trend. Just this semester, we began offering an E-Commerce Technology program in which all classes are available online and a cyber security program that gives students the option of taking all of their sophomore classes online."
This is what Nonprofit Colleges Online had to say about EMCC: "Offering university-parallel programs, career-technical programs, and workforce programs, EMCC is dedicated to improving the quality of life for its students, communities, and personnel through instructional opportunities, with specific focus on a healthy mind, body and spirit.
"EMCC provides online learning opportunities for individuals who are unable, for a variety of reasons to attend classes on one of the college's campuses. To ensure all students are receiving an excellent education, the online classes meet all the quality standards proposed for the college's traditional, on-campus programs."
EMCC was also named No. 7 in AffordableColleges.com's "50 Most Affordable Community Colleges."
Last year, EMCC received recognition by three national organizations.
In February of last year, EMCC was named to the Aspen Institute's "Top 150 Community Colleges in the Nation" and was later named among the "Top 60 Community Colleges in the Nation" by the institution. Community Colleges that make the list are recognized for exceptional student outcomes in four areas: student learning, certificate and degree completion, employment and earnings, and high levels of access and success for minority and low-income students.
In July of last year, EMCC was ranked No. 8 among community colleges in the nation by SmartAsset, a financial technology company that uses data to help people make sound financial decisions. SmartAsset ranked the colleges by examining four factors: the student-faculty ratio, the graduation and transfer rate, the cost of in-state tuition and fees, and the ratio of graduates' median starting salaries to the full cost of attendance.
In October of last year, EMCC ranked at the top in two categories in "Top 50" rankings by AffordableColleges.com, earning the No. 1 spot in both the "Most Affordable Online Community Colleges" and the "Most Affordable Online Associate Degrees" lists.
"These rankings validates our efforts to ensure that students at EMCC not only have access to an exceptional education but one that makes sound economic sense," Huebner said.