REGISTRATION UNDER WAY FOR 'LATE START' AND 'SECOND INTENSIVE' TERMS
News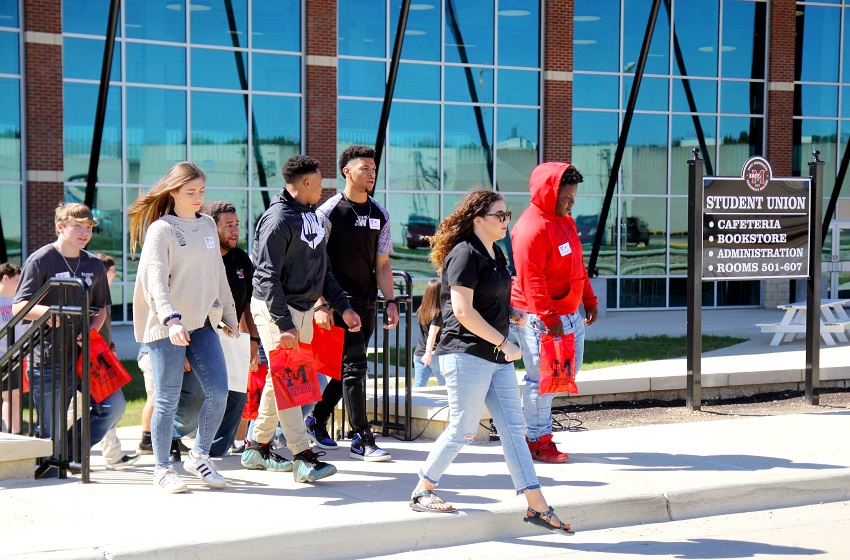 August 20, 2018
New students looking to enroll or returning students wanting to pick up additional classes have a chance to do so during the Late Start and Second Intensive terms at East Mississippi Community College.
Classes for the Late Start term begin September 10 and end Dec. 7. Second Intensive classes begin Oct. 8 and end Dec. 5. Online Second Intensive classes begin Oct. 15 and end Dec. 8.
Registration for the Late Start, Second Intensive and Online Second Intensive classes are under way now.
"Late Start and Second Intensive classes can be highly advantageous for many of our students who find themselves a bit behind the power curve the first of August," EMCC English instructor Marilyn Ford said. "Maybe their admissions packet is incomplete, or maybe life got in the way of being fully prepared. Or perhaps they decided a bit late to start their college career. For whatever reason, these classes offer students an open door to EMCC, and these classes provide additional, alternative possibilities for EMCC to serve our community."
Second Intensive classes will be available at our Golden Triangle and Scooba campuses, as well as at Columbus Air Force Base. The Second Intensive term will include both academic and Career and Technical course offerings. Late Start classes will only be available on our Golden Triangle campus and will be limited to academic classes.
"Work Based Learning is a Career and Technical class offered during the Second Intensive term that is a little bit different in that it is related to certain programs of study in which students can use their jobs to earn credit," Associate Dean of Instruction Dr. Michael Busby said. "Students will need approval from an advisor to sign up for the course."
The Late Start term was first offered last year and has allowed for more flexibility in course offerings, Associate Dean of Instruction Gina Thompson said. For the first time Academic Team – Quiz Bowl will be offered as a Late Start class.
"Our Quiz Bowl teams don't have any competitions until October so we thought we would start the class a little later to get the word out that we have a Quiz Bowl team and give more students an opportunity to join," Thompson said.
An English Comp I class will be offered online during a September term that runs from Sept. 17 to Oct. 12. English Comp II will be offered online during an October term that begins Oct. 15 and ends Nov. 9.
The registration process for the special terms is the same as that for one of the regular terms. Students can apply online under the "Admissions" tab at www.eastms.edu. Transcript and entrance exam requirements for new students can be found in the "Admissions Checklist" tab on the website.
"After they have filled out the online application, new students will need to come out to the Golden Triangle or Scooba campuses to meet with a counselor," EMCC Recruiter Tawana Bauer said. "Returning students who are already here can use the self-registration form to sign up for classes."
EMCC math instructor Alison Alexander said the additional terms give students who are struggling with a fall-term class the opportunity to drop the class and pick up another one.
"I think it is important to give students that option," Alexander said.