EMCC NAMES DR. RICK YOUNG INTERIM PRESIDENT
News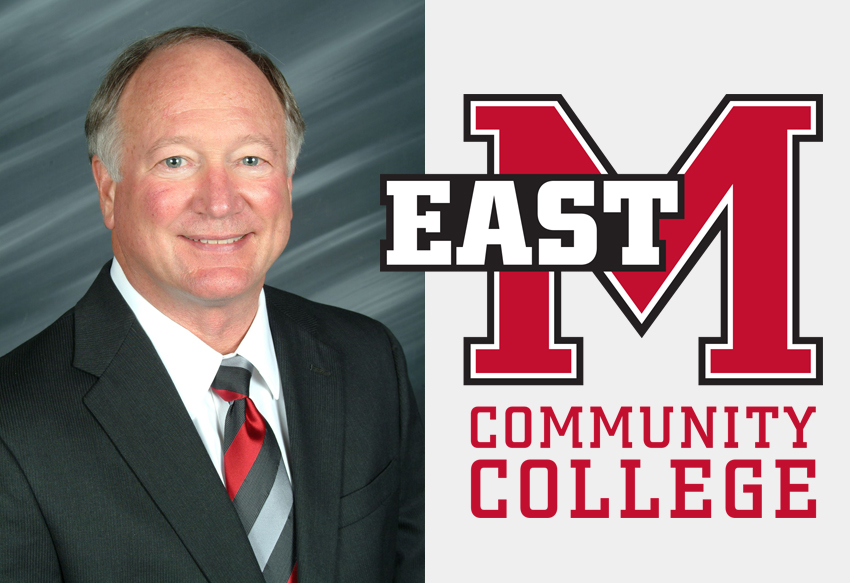 May 18, 2018
A familiar face is returning to lead East Mississippi Community College.
EMCC President Emeritus Dr. Rick Young has been named the college's interim president by the EMCC Board of Trustees.
Young's first day on the job was Friday, May 18. He worked for EMCC for 40-plus years, assuming the presidency in 2004 and holding the position until his retirement in 2015.
"The EMCC Board of Trustees looks forward to working with Dr. Young," board chairman Jimmie Moore said. "He has more than 30 years of senior level experience in the administration and personnel and programs and has worked in the field of education over 40 years.
"The EMCC board is confident his energy, commitment to the district, love of EMCC and experience will positively lead us to even greater accomplishments in the education and training of those students we serve."
Young will serve as interim president while the Board of Trustees conducts a search for the college's next president. Former EMCC President Dr. Thomas Huebner submitted his resignation at a board meeting earlier this month. His last day on the job was May 8, but he is using accumulated leave and the formal, effective date of his resignation is June 30.
Huebner took over EMCC's presidency in July 2015, following Dr. Young's retirement.
Young was determined to mold EMCC into a national power, and during his tenure the school saw unprecedented acceleration in infrastructure, athletics and instruction.
"It's good to be home," Young said. "I deeply appreciate the opportunity, given by the Board of Trustees, to return as interim president of EMCC, the college that I love."
EMCC won three of the school's four NJCAA national junior-college football championships during Young's presidency. The unprecedented growth of the Workforce Services Division and the acquisition and launch of the Lion Hills Center also took place during his tenure, and other top priorities of note included growing the Mighty Lion Band and the launch of the Early College High School and WGTC 92.7 FM radio station on the Golden Triangle campus.
A number of buildings include Young's fingerprints, including Sullivan-Windham Field, the Chapel in the Pines, the Orr Center for Christian Activity and the EMCC Rodeo Barn on the Scooba campus, as well as the Center for Manufacturing Technology Excellence and the under-construction Communiversity in the Northern end of EMCC's district.
Young also had a hand in both new student unions, including the F.R. Young Student Union in Scooba, which bears his name.
"I look forward to once again serving alongside EMCC's dynamic team of faculty and staff," Young said. "We will move forward together and continue to achieve excellence in all that we do."