EMCC TO CELEBRATE BLACK HISTORY MONTH
News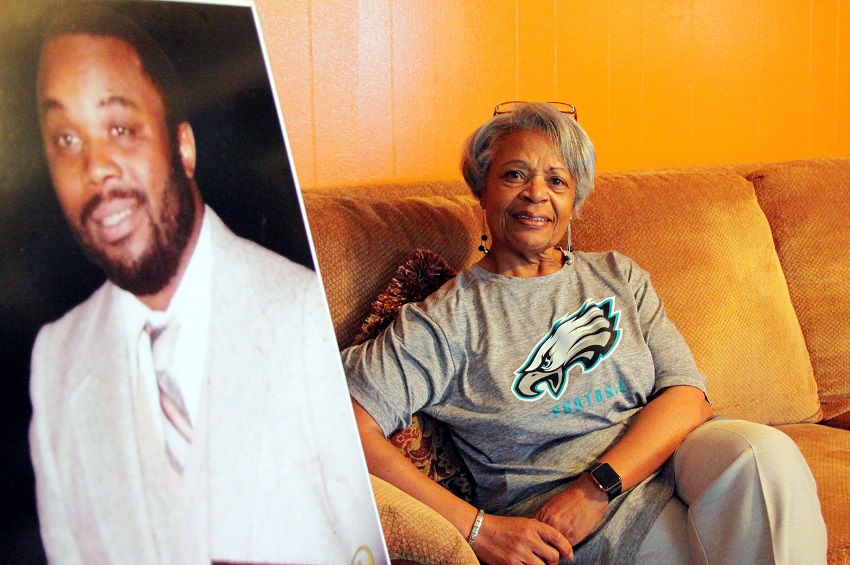 February 6, 2018
The public is invited to attend Black History Month celebrations at East Mississippi Community College's Golden Triangle and Scooba campuses.
The Black History program at the college's Golden Triangle campus will take place Feb. 19 beginning at 11 a.m. in the Lyceum Auditorium and will include a building dedication in honor of the memory of a longtime EMCC employee who passed away last year.
The program at the college's Scooba campus will take place Feb. 21 at 7 p.m. in Stennis Hall Auditorium.
The guest speaker at the Golden Triangle campus will be U.S. Air Force retired Command Chief Master Sgt. Dr. Rita Felton, a senior enlisted advisor who reported directly to the Wing Commander at Columbus Air Force Base.
A former member of the 14th Flying Training Wing, Felton served as the Wing Commander's personal subject matter expert on mission effectiveness, professional development, military readiness, training, utilization, and health, morale and welfare. She was the first African American female appointed to the position.
After she retired, Felton started Felton Consulting Group, a leadership development and consulting company based in Columbus. Felton is also the AFJROTC instructor at Columbus High School.
At the conclusion of the ceremony, guests are invited to attend the dedication of the Johnny W. Fisher Math and Science Building. Fisher taught Criminal Justice at EMCC's Golden Triangle campus from 2008 until he passed away last August.
Fisher enrolled at then-East Mississippi Junior College for the 1969-70 academic year, helping lead the 1969 EMJC football team to a 9-1 record. He garnered National Junior College Athletic Association (NJCAA) All-American honors and was named to the Mississippi Junior College Association's All-State/North Division squad.
He earned a Master of Science degree in Criminal Justice in 1977 from Coppin State University in Baltimore, Maryland.
Following a career in law enforcement and a stint with the U.S. Drug Enforcement Agency, Fisher moved back home to Columbus and accepted the job at EMCC, serving on the Development Foundation's "Bull" Sullivan Memorial Division and the EMCC Development Foundation Board of Directors.
He was inducted into the EMCC Sports Hall of Fame in 2004 and the Mississippi Community College Sports Hall of Fame in 2012.
"Johnny absolutely loved every student who crossed his path at EMCC," Fisher's wife of nearly 50 years, Currie Jean Brewer Fisher, said.
The guest speaker for the Black History Month program at the Scooba campus will be author Deborah Johnson, whose first novel, "The Air Between Us" (HarperCollins), received the Mississippi Library Association Award for fiction in 2010. Johnson's second novel, "The Secret of Magic" (G.P. Putnam Sons), was awarded the 2015 Harper Lee Prize for legal fiction.
Johnson grew up in Omaha, Neb., where she attended a small Catholic girls' school. She later attended Lone Mountain College, which now forms part of the University of San Francisco. Johnson lived for nearly two decades in Rome, where she worked as a translator, an editor of doctoral theses, and at Vatican Radio. After returning to the United States, she became executive director of a small charitable foundation in the South. She teaches in Stanford University's online writing program and lives in Columbus, where she is working on her next novel.