---
Wednesday, November 15, 2017 @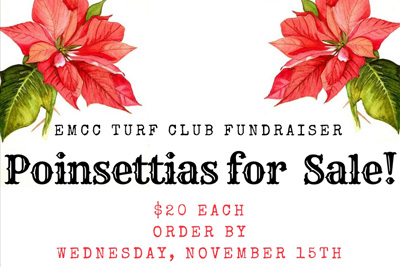 EMCC's very own Turf Club is having another fundraiser. They are selling Poinsettias for $20 each. If you are interested in ordering some please fill out 

the order form

and email it back to me by November 15, 2017. If you have any questions feel free to call the Lion Hills main office line, 662.328.4837.
Share with your friends and family, help support our Turf Club!
Contact: Danny Smith

Phone: 662.329.6757